FORT KNOX Ky. – Cadets from 9th Regiment, Advanced Camp, completed their Preliminary Marksmanship Instruction at Fort Knox, Ky., July 15, 2023.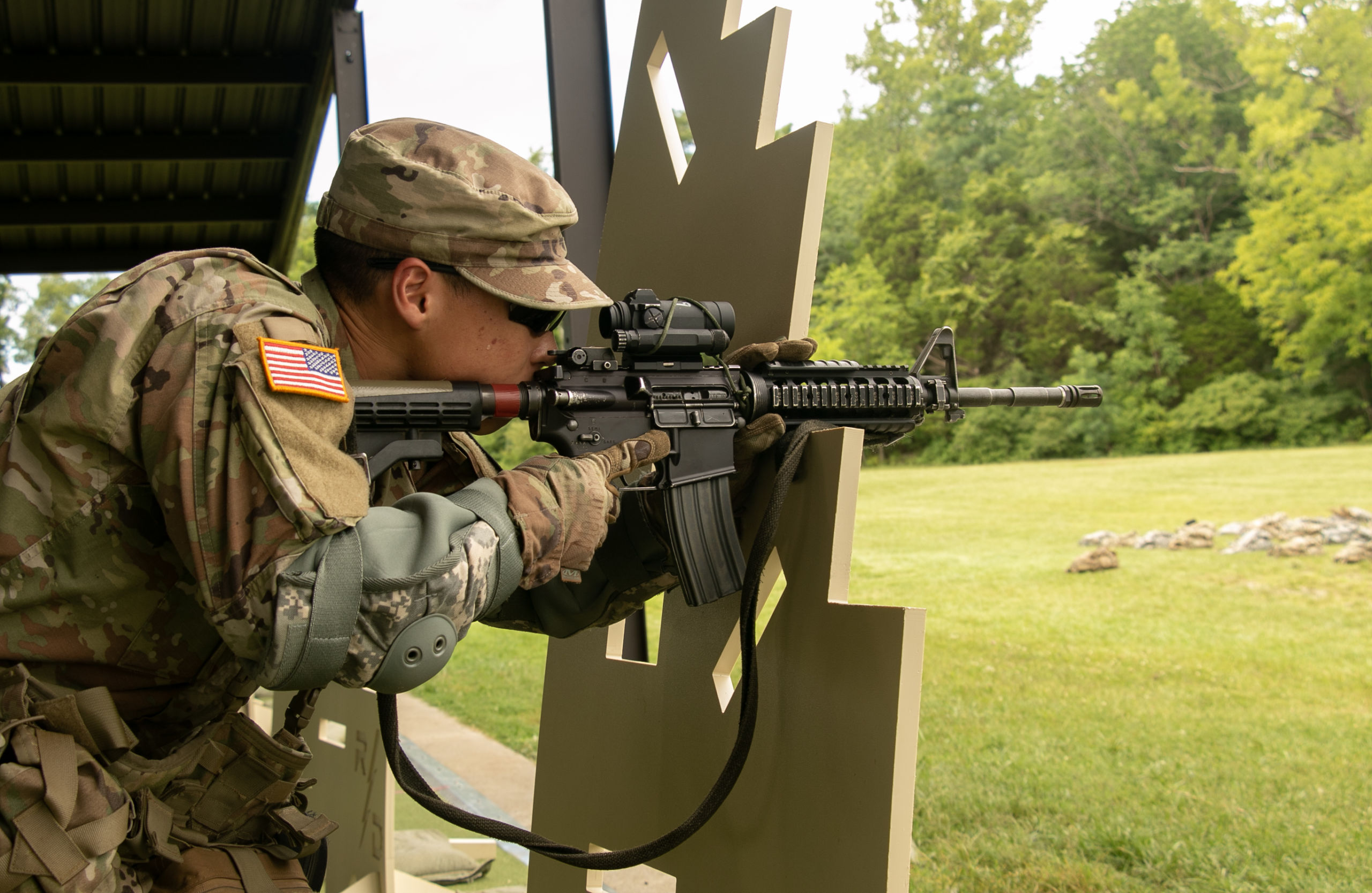 Preliminary Marksmanship Instruction is an event where Cadets must qualify at several stations in order to become one step closer to becoming a future Army Officer. During this training, Cadets learn the fundamentals of weapon safety and proper aiming techniques from different angles.
Cadet Gill Tanvir, Sacramento State University, shares her experience during PMI.
"For the most part, I didn't need to brush up on a lot of things, because the last time I qualified," Tanvir said. "Working in my workspace and changing magazines really helped me improve."
Each Cadet is assigned to a specific workspace to become familiar with their weapon and identify its important components. They also practice approaching targets from different positions to see if their weapon scope or magazine needs to be adjusted.
"Going through the different positions from standing to unsupported and from prone to unsupported is my favorite," Tanvir stated. "It helped me get into the movement for actually qualifying."
Cadet Essence Tindal, Bowling Green State University, also enjoyed the process for PMI.
"My weapon did pretty good," Tindal said. "I surprised myself because I thought I wouldn't be able to do the dime part, since it's for people who are advanced at shooting. The dime didn't really fall, so I'm really proud of myself for that."
Many Cadets were challenged to hold their rifles steady during the quarter drills portion of the exercise. Their trigger squeeze and aiming position would need to be calibrated if the dime fell off their weapon at any point during training.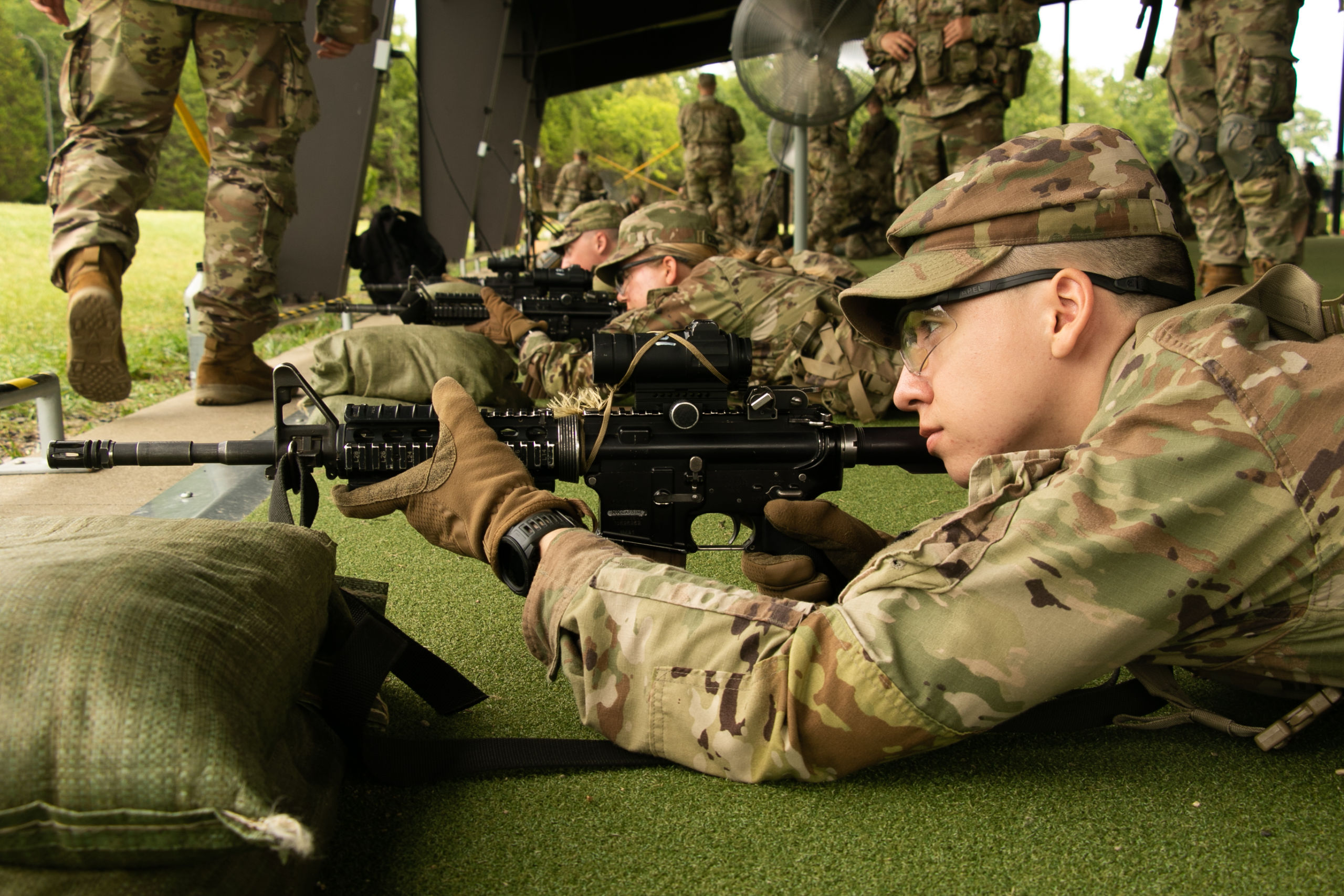 "I'm very excited to be going to ranges here, and I want to learn more about weapons malfunctions," Tindal stated. "I want to make sure I know how to fix a weapon when the time comes to fix one."
Cadet Tindal discusses why she became interested in challenges like PMI as well as why she decided to join the Army's Reserve Officers' Training Corps.
"I started with the Airforce ROTC, and I didn't feel like I was getting the challenge I wanted, so I joined Army ROTC, and I got the challenge I wanted every day," Tindal said. "I'm working hard to get better, and everyone helps and pushes you to be the best person you want to be."
Cadet Tanvir also expressed her interest in the comradery Army ROTC offers.
"I really like the Army ROTC because they let me go to college and join the Army at the same time," Gill said. "I had a lot of fun, and I've made a lot of relationships with a lot of different people, and the experiences that come with it are remarkable."
Recent Photos
Recent Tweets