June 8, 2023
FORT KNOX, Ky. – The Gen. George Patton Museum of Leadership is located just off post and is only donation-based. The museum features various exhibits on important leaders and artifacts from different U.S. Military events such as the Vietnam War and the World War II barracks. Tyler Reid has been the curator of the museum since April 2021. As a curator, he manages the handling and research of artifacts, design, and education.
Prior to being a curator, Reid participated in the Reserve Officers' Training Corps program at Western Kentucky University in 2008. He did 11 years of active duty and came in as a commissioned officer. Reid was also in the corps of engineers, a platoon leader in combat for the 984th Engineer Company from 2010 to 2011, and he is still a major in the Army Reserve.
"I've always been interested in military history, particularly history of the U.S. Army, and also the study of weapons, equipment and leadership because that was my trade for 11 years," stated Reid.
The Cadet Command is a featured exhibit at this museum, but it did not have much displayed. Reid decided to move the whole exhibit and expand upon it.
"It's the major command that we support, and we are really the welcome center for Fort Knox," Reid stated. "The public can visit us without having to come to the main post. And because ROTC is a big piece of the Fort Knox mission now, it's important to tell that story."
The goal for the museum changed after Reid took over. Rather than focusing on just Gen. George Patton, the focus switched to other military leaders.
"We really wanted to rectify that relationship; the name is Gen. George Patton Museum of Leadership," Reid said. "Patton didn't just study one Army leader, he studied a lot. That set the stage for our philosophy going forward, we are still going to feature Gen. Patton, but the museum's stage is going to have a lot more leaders placed on it to examine and study."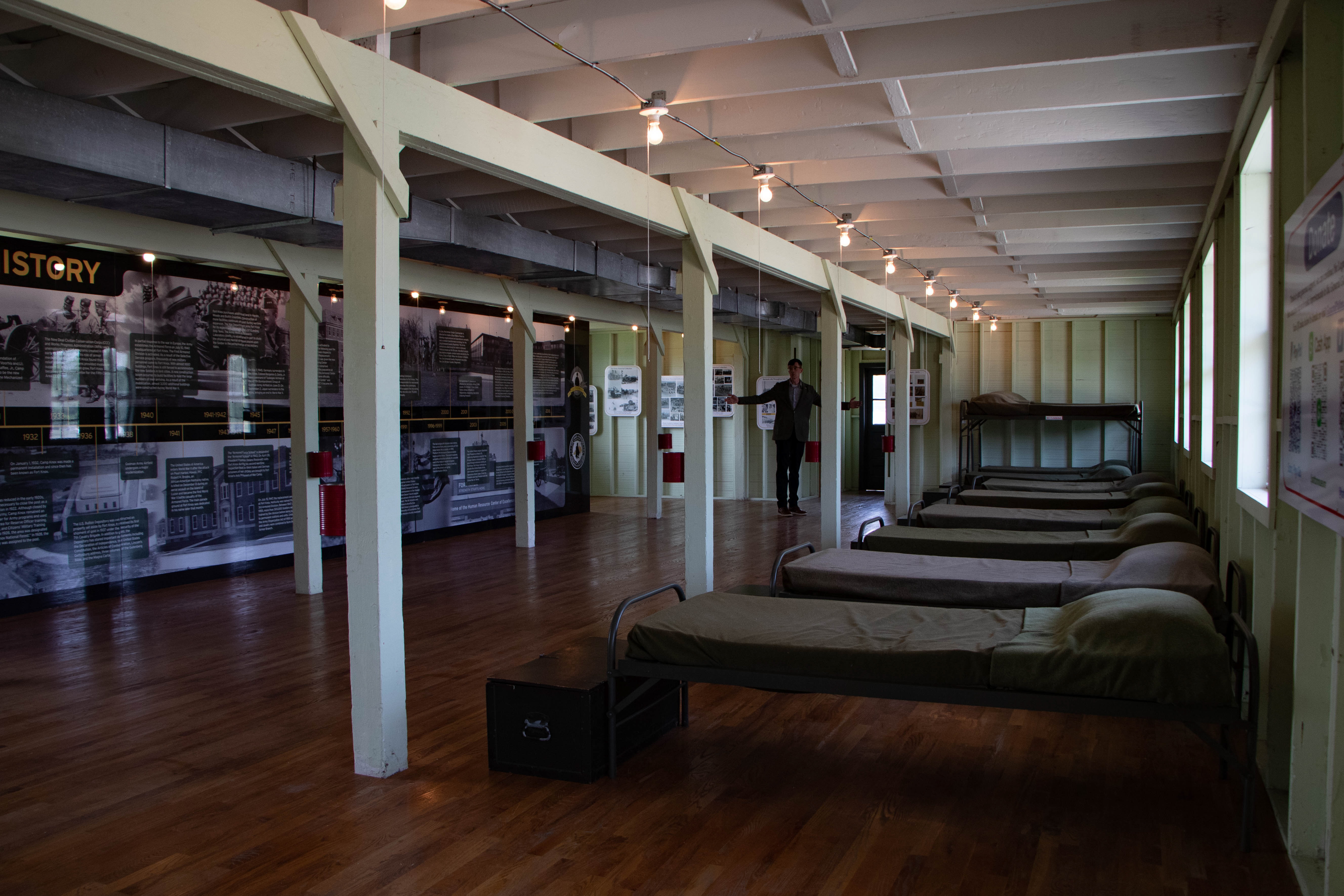 Patton believed that military history was the fundamental way of professional development for leaders for the next war. Military history at this museum creates a solid foundation for future leaders.
Reid spoke high of a specific leader from the Vietnam exhibit. His name was Capt. Riley Pitts, and he possessed a strong character and personal courage. Reid noted that he was killed in action and was awarded the Medal of Honor for his actions on that day. Pitts had a radioman named Spc. Don Brock who saved the survivors after combat, and he received the Distinguished Service Cross, second highest award for valor.
"It really speaks volumes to take care of your Soldiers, and they will take care of you, and why we ultimately train people to replace us," said Reid. For the Cadets who are training this summer, family day is when they finally get to meet back up with their family. This would make for a great opportunity for the Cadets to visit the Gen. George Patton Museum of Leadership.
Recent Photos
Recent Tweets