FORT KNOX, Ky., – Cadets from 3rd Regiment, Advanced Camp, tested their leadership abilities at the Field Leader Reaction Course, Fort Knox, Ky., June 22, 2023.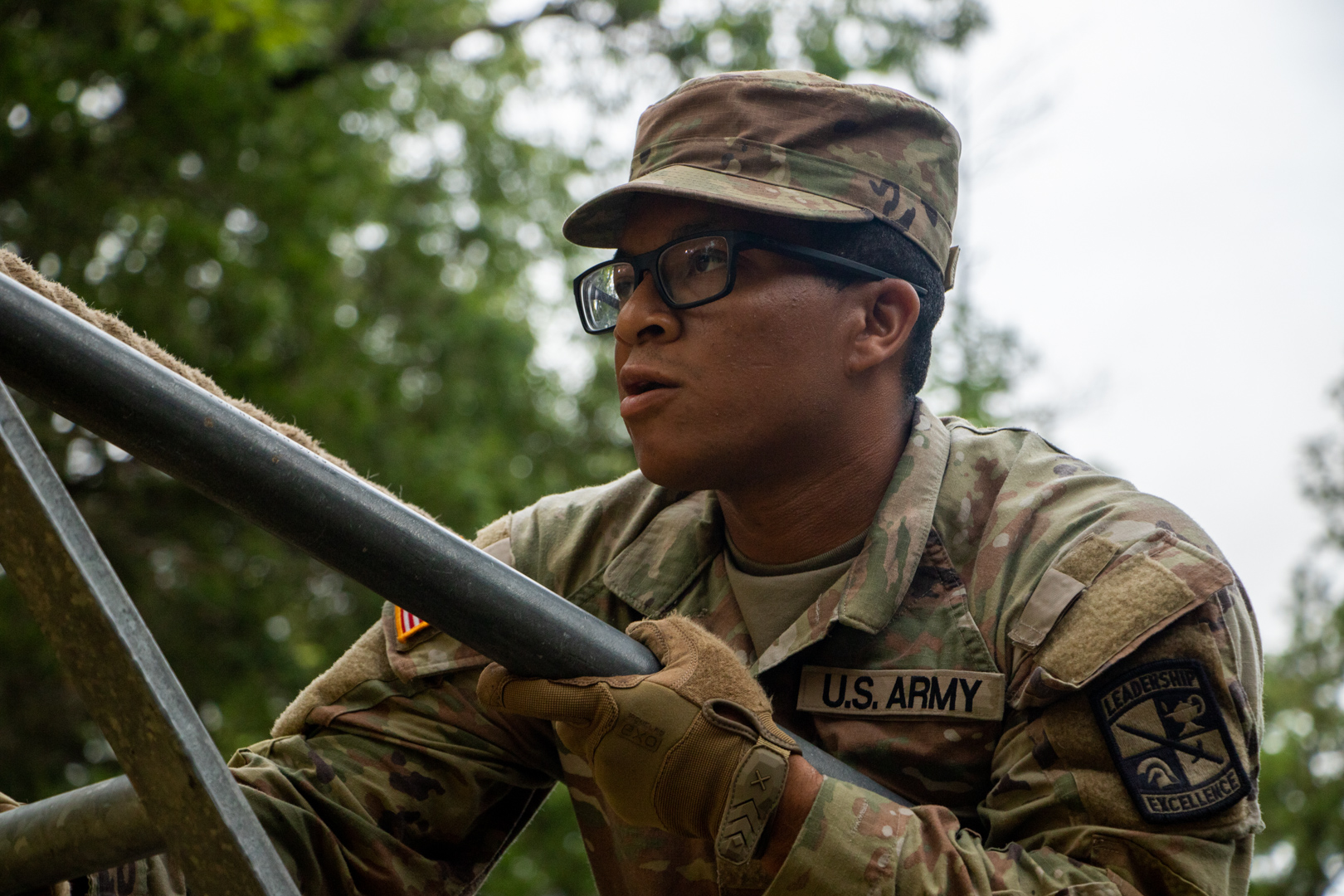 Cadets go through five of the 16 obstacles at the FLRC choosing a new squad leader each time. This gives them the ability for more Cadets to practice being leaders.
Cadet Evan Harper, University of San Francisco, described the FLRC as a team-building event.
"We're doing these events and different challenges together, seeing how we work as a team, and also, how we react to challenges and adversity," Harper said. "It really shows how well we can communicate and also work together; everyone has a role; everyone does their part." 
Harper was inspired to join the Army Reserve Officers' Training Corps by his grandfather who served in the 1950s. 
"I wanted to build a better future for myself," Harper said. "My granddad was in the Army, and he really inspired me and was my role model." 
Harper's grandfather decided to join the Army fresh out of high school, but went back to college after serving. Harper decided he would go to college first, then serve.
"He went on to get his bachelor's, master's, and a doctorate in physics," Harper said. "That really inspires me to also do that with my education, so that's why Army ROTC was a perfect fit."
Harper is from the bay area in California and chose to go to the University of San Francisco because of its ROTC program.
"Their program is great; the Cadre are great," Harper said. "The school was the perfect location, so it's a perfect fit for me."
Harper is currently studying psychology with hopes to commission active duty and to branch transfer into the medical service corps. 
Cadet Mary Smith, The University of Texas at El Paso, also plans to commission active duty. 
"Since I'm so young, I really want to go somewhere and see the world," Smith said. "I know the Army has a lot of opportunities for that."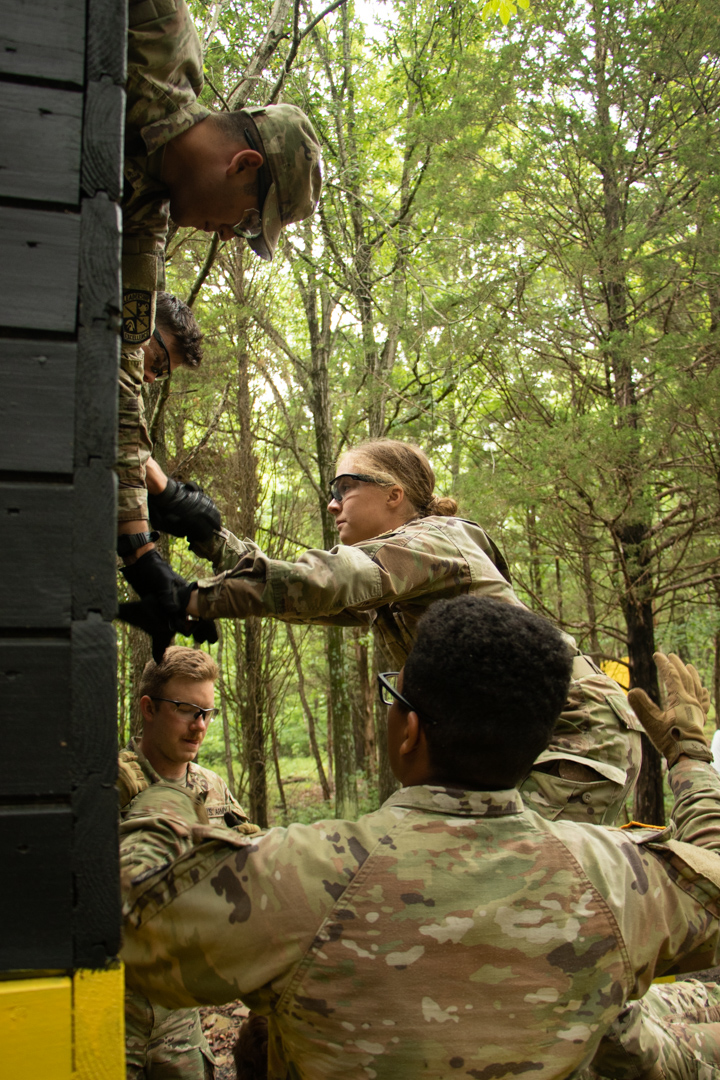 Smith grew up hearing the stories of her father and grandfather who both had been enlisted. Their stories inspired her and made her consider her future.
In high school, Smith was planning her future and could not decide between studying nursing or marine biology. She also was uncertain about joining the Army. 
Smith then found a scholarship opportunity with Army ROTC for a nursing program student.
"I applied for a scholarship, and it was for nursing," Smith said. "I asked God if he wanted me in the Army to give me the scholarship, I ended up getting the scholarship, so I guess God wanted me in the Army."
Smith volunteered to be a squad lead during the Double Culvert obstacle at the FLRC today.
"My favorite thing about today is that we really get to use our minds to get there and work as a team," Smith said. "I think it's really fun that we're doing all these fun challenges, and everyone's coming up with their own ideas and putting it into play."
Smith considered the FLRC as a great steppingstone prior to going out in the field and taking part in the situational training exercise next week.
"This is really important, especially before the STX lanes because we really want to make sure that we're working as a team," Smith said. "When we go to STX lanes, it's all about teamwork, so this is a great way to build a team, it was a fun way to do it and a safer way."
Recent Photos
Recent Tweets