FORT KNOX, Ky. — Cadets from 6th Regiment, Advanced Camp, reviewed medical procedures and procedures on very high-frequency radios to prepare them for simulated exercises during Cadet Summer Training at Fort Knox, Ky., July 9, 2023.
Cadets reviewed Tactical Combat Casualty Care (TCCC) procedures, such as wound care and proper transportation of an injured person.
Cadet Jimmy Coleman from Texas A&M University, had prior experience with first aid training exercises through his university's Reserve Officers' Training Corps program.
"A&M trains us pretty well," Coleman said. "We've been training on this stuff since freshmen year, so it's a good refresher."
Coleman is pursuing a career in aviation, so this training can apply to radio etiquette he will be using when flying.
"In aviation, radios and communications are super big, but not so much the technical aspect but more radio etiquette," Coleman said. "In the sky, not everybody is American or English was not their first language, so you have to say numbers in certain ways to keep everyone safe."
Similar to Coleman, Cadet Meleia Moore from the University of Tennessee at Martin, this training in first aid is applicable to her future career as an engineer in the National Guard.
"This training can apply to many jobs, because it's not just about tactics or about being in the Army," Moore said. "It's about leadership, the values that you find in leadership and how to work with other leaders."
Unlike Coleman and Moore, Cadet Alyson Tjhan from San Diego State University, is pursuing a career as an Army nurse.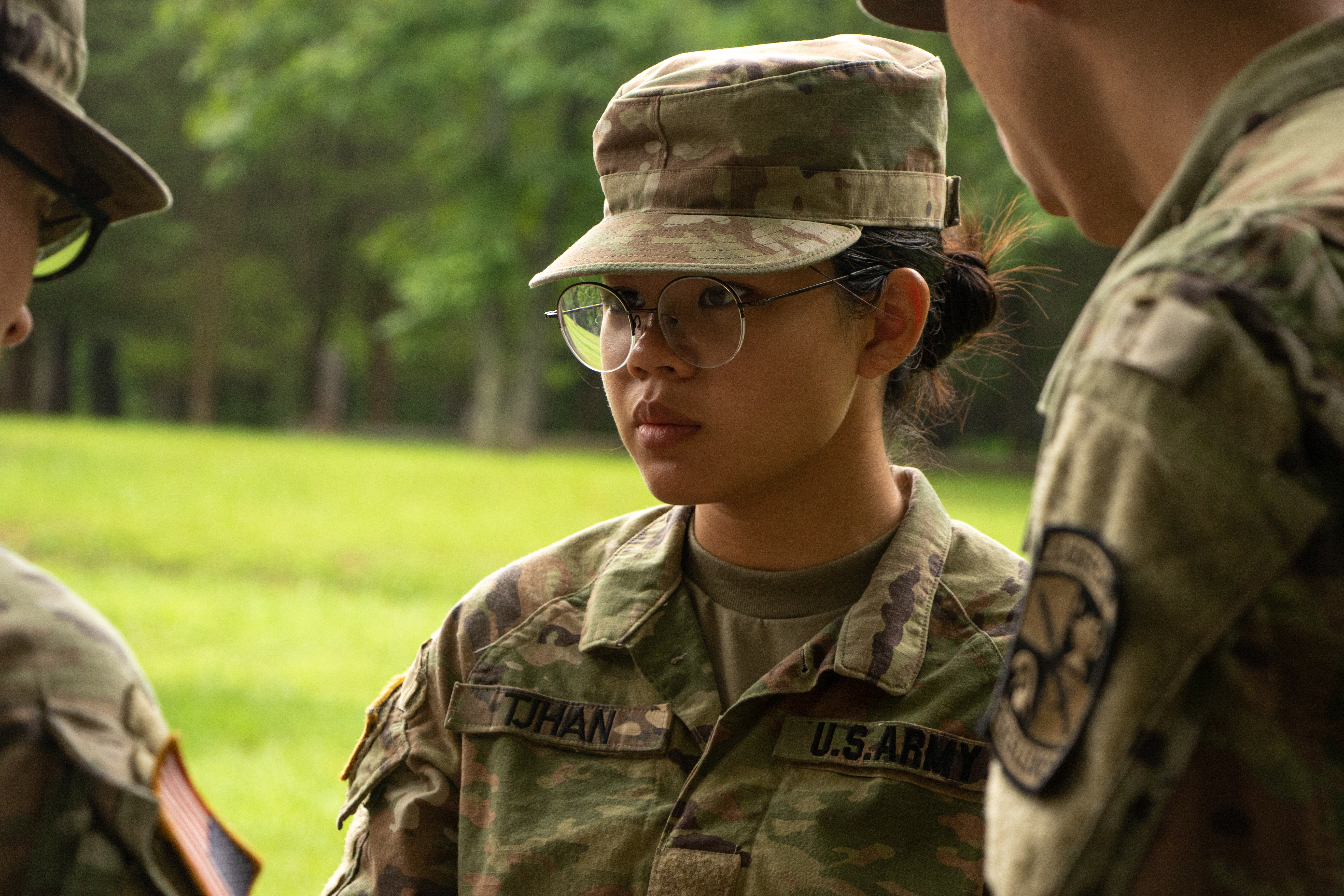 "I joined ROTC because I wanted to become an Army nurse," Tjhan said. "This was a straight pathway into becoming a nursing student and becoming a nurse in the Army."
This training in first aid will be beneficial to Tjhan's future career as a nurse in the Army.
"While working in the hospital as a nurse, you're not going to encounter a lot of direct combat care," Tjhan said. "However, this is very helpful in refreshing my emergency medical skills, and because it is medical, it is very applicable to what I will be doing."
Cadet Ty Simon from California State University, Fullerton, was prior enlisted and spent two years as an EMT. Even though Simon has prior experience as an EMT, he hopes to apply this training to a career in either the Military Intelligence or Air Defense Artillery.
"It really applies to all the jobs," Simon said. "The number one cause of death in combat used to be hemorrhaging. Our step one is stopping the bleeding, so it's very important to save lives."
Recent Photos
Recent Tweets