Cadets from 8th Regiment, Advanced Camp, complete their M4 Qualification at Pells ARF Range, Fort Knox, Ky., July 12, 2023.
The M4 Qualification is a training event that focuses on a multitude of tasks for Cadets aspiring to become future Army Officers for the US Army. Learning basic marksmanship skills is crucial to this process and ensures Cadets can properly handle a standard military issued weapon.
Cadet Ronald Heacock from Tarleton State University shares his thoughts on the importance of this training.
"This is something I've never done before, so it's all very new to me," Heacock said. "I have gone hunting a few times, so I was able to start picking out ranges easier from that, and over time it got more familiar."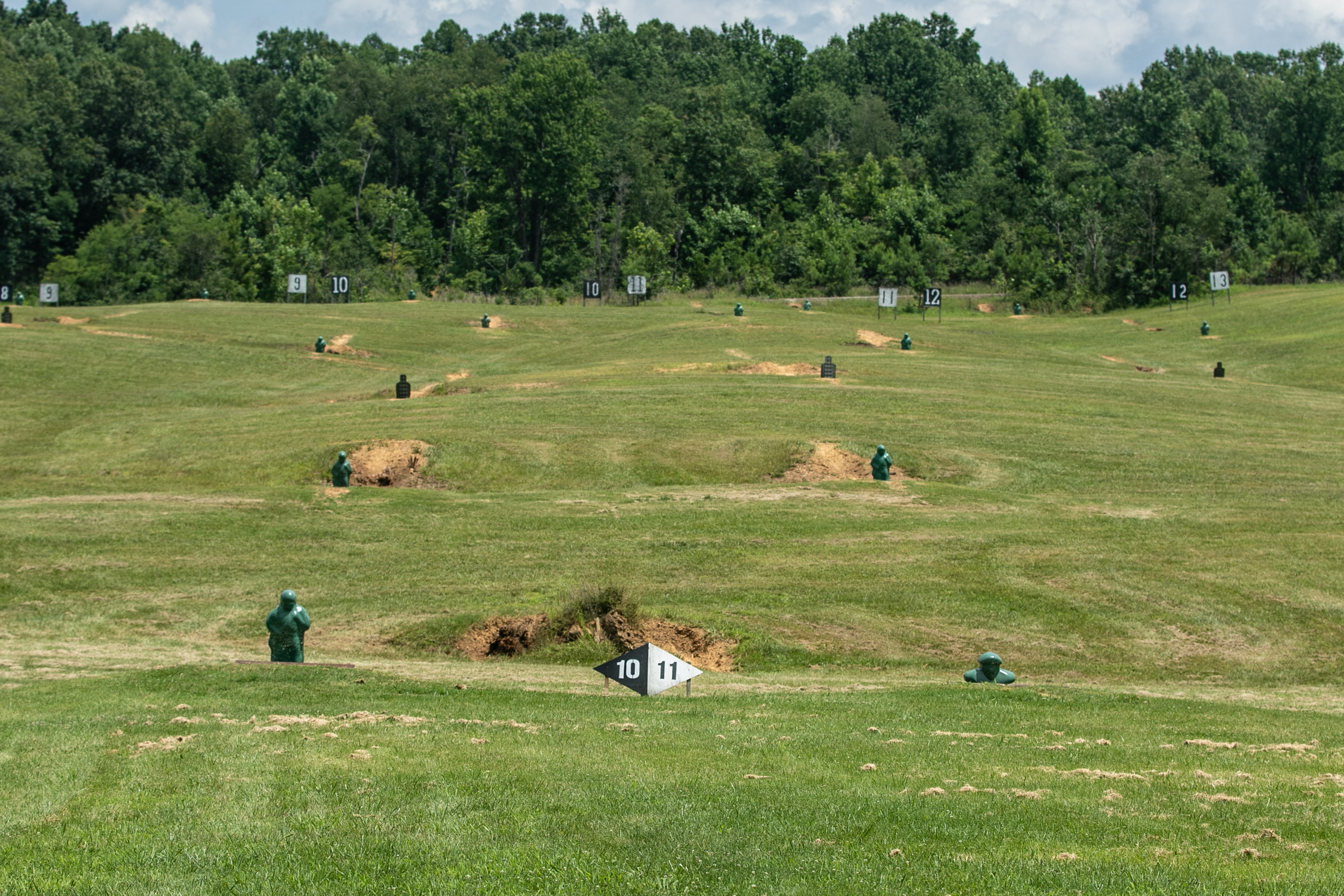 Cadets' past experiences with weaponry can be reinforced during Weapons Qualification. Becoming more familiar with military weapons allows the Cadets to maximize their marksmanship capabilities while learning the basics of weapon safety within the Army.
"You like to forget all about the fundamentals while you're doing the event itself," Heacock said. "You just have to remember to go back to the basics: breath control, trigger squeeze; just those things related to hunting apply just as much during this."
Similar hunting principles apply to M4 Weapons Qualification. Cadets from different backgrounds and levels of marksmanship experience can grow their knowledge of military weapons, learn to engage targets accurately, and understand weapon safety. 
"Making mistakes is fantastic, and I make so many every single day, but I love learning from them," Heacock said. "My uncle was in the 75th Ranger Regiment and has been a huge influence for helping me get through this."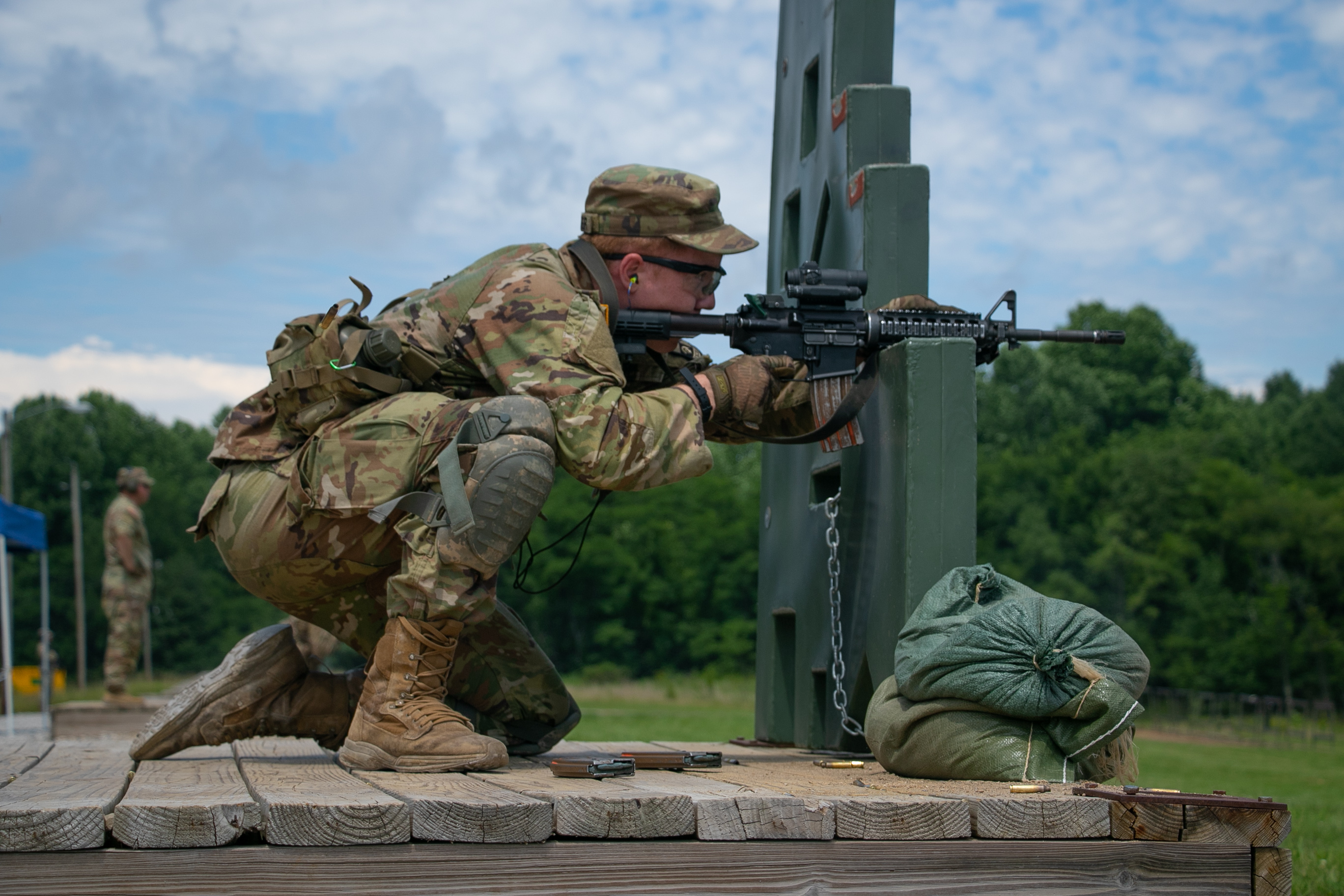 Family has also shaped Cadet Miguel Morton's experience in the Army, significantly.
"Coming from a Hispanic background, most of my family was construction," Morton stated. "A lot of the Spanish community doesn't know what the Army is, and one day, just going into work, I realized I can do something not just for the people locally, but nationally."
Many Cadets feel called to serve their country and provide the skills necessary to become valuable assets to the Army. The M4 Qualification range is one of several training events where Cadets can showcase their abilities. 
"When I was down-range, shooting bullets, I felt proud of being a Soldier," Morton said. "It's a sense of belonging, a sense of community, and I've never felt more at home than here in the Army."
Recent Photos
Recent Tweets