FORT KNOX Ky. – Cadets from 10th Regiment, Advanced Camp, completed the Engagement Skills Trainer at Fort Knox, Ky., July 21, 2023.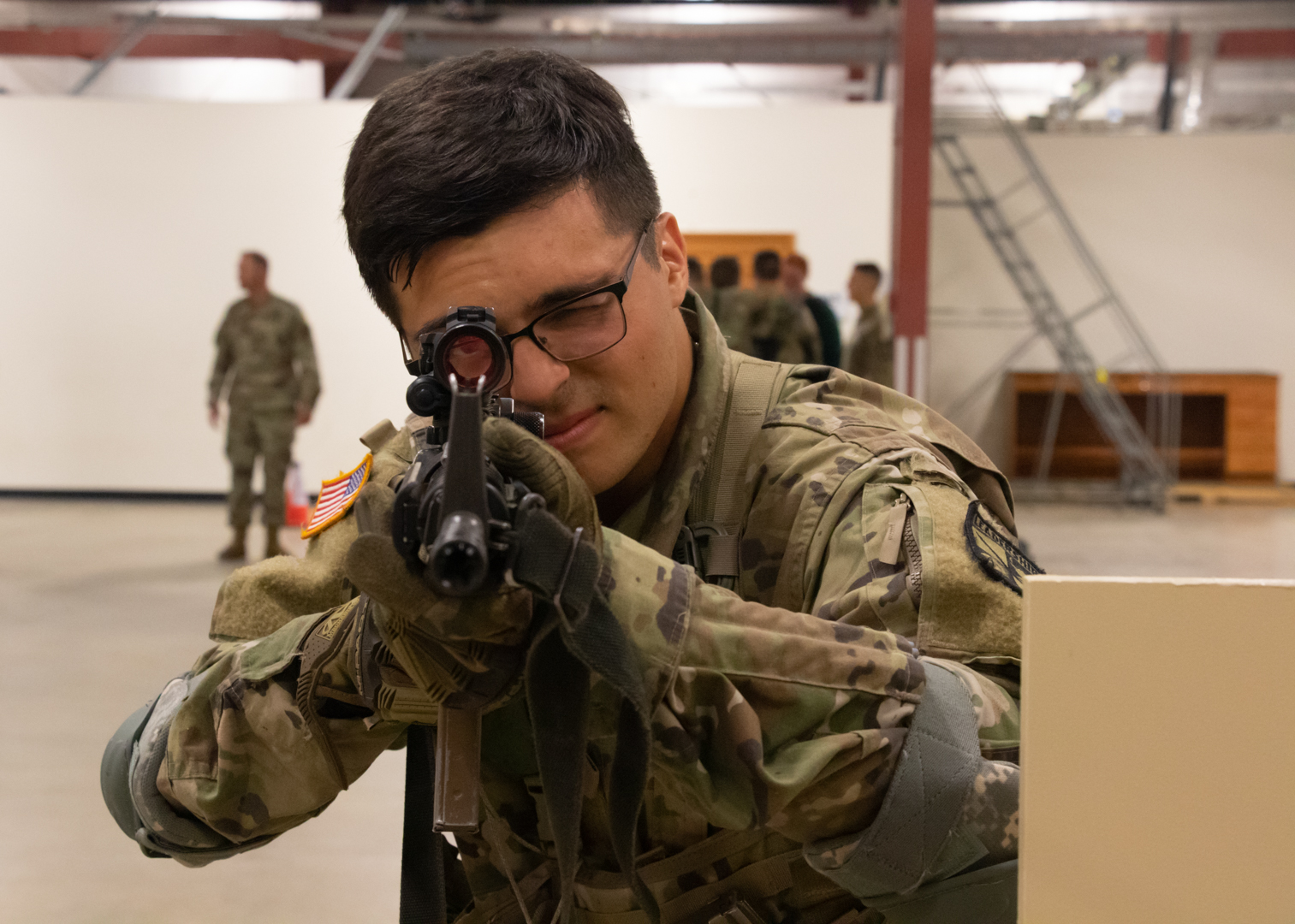 The EST is a simulated training event that teaches Cadets important marksmanship skills in several environments.
Cadet Kevin Kirby, Pennsylvania State University, shares his thoughts on the training.
"My favorite part of the EST was the shooting simulation," Kirby stated. "I really enjoyed that because I was able to actually see myself improve each round."
The EST includes virtual firing ranges to test Cadets' accuracy and improve their marksmanship skills. This simulation allows each person to become familiar with the aspects of an actual firing range and test various positions to engage their targets.
Cadet Memphis Thomas from Embry-Riddle Aeronautical University also enjoyed his experience on the simulated range at the EST.
"I've only shot once on a range in my life, so far," Thomas said. "This is just great practice to learn the fundamentals and everything about shooting."
Cadets gain more marksmanship experience by learning the prone, standing, and kneeling positions that can be supported or unsupported. These positions allow Cadets to become more comfortable aiming so they can engage targets properly on real ranges.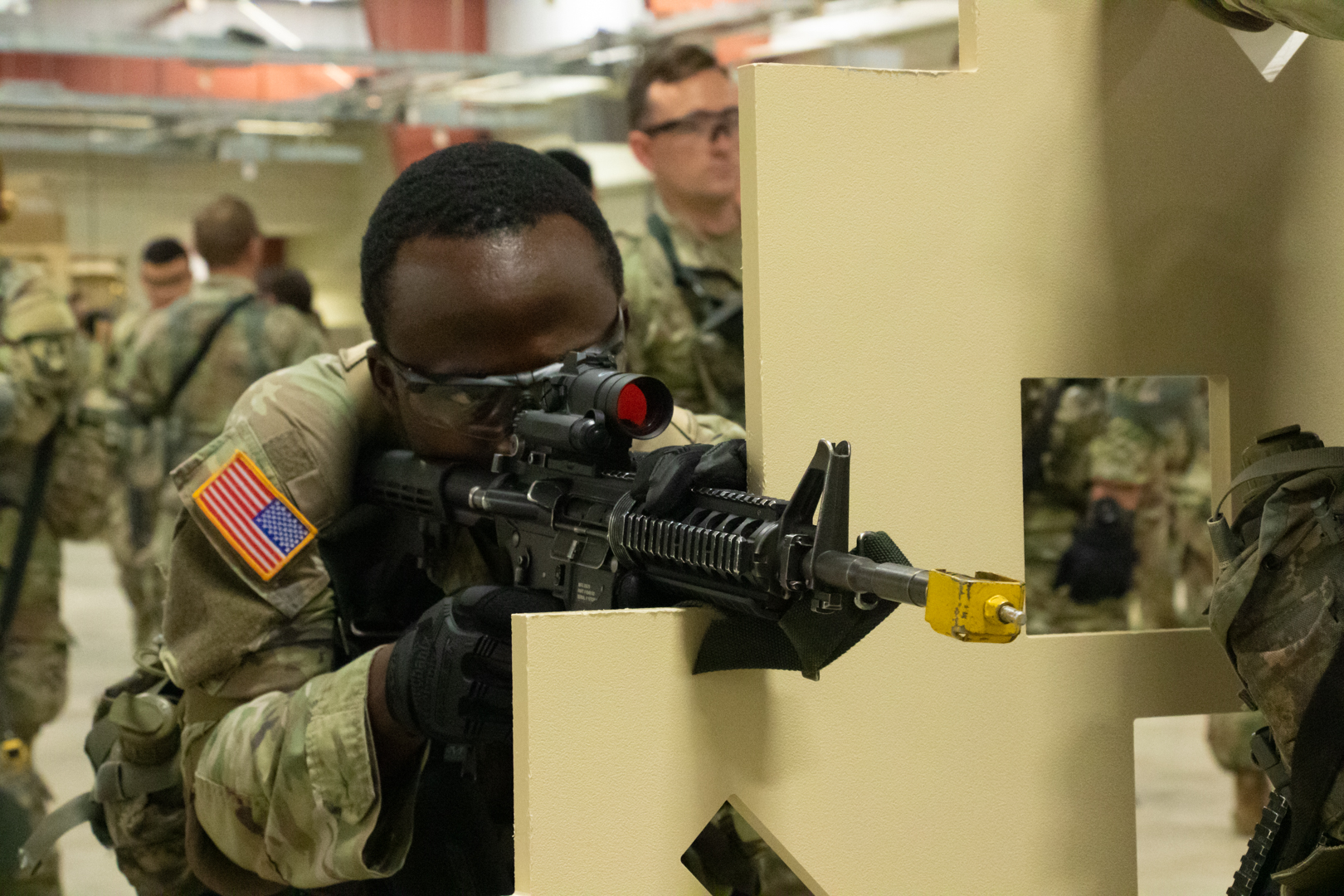 "I struggle, personally, with breathing and trigger pull, and those minor things can mess up your shot," Thomas said. "I've just been hammering down on those small things and getting better every second that we're here at the EST."
Cadets can improve their marksmanship capabilities and also gain knowledge to share with their peers and future Cadets.
"I think the EST prepares Cadets well because it really builds and cements the fundamentals that are key to shooting well on the range," Kirby stated. "After Cadet Summer Training, 2023, I hope to bring my knowledge back to Penn State University and teach the younger Cadets what I've learned and experienced this, Summer."
Cadet Summer Training provides valuable skills to the Cadets who are interested in this program. Many Cadets utilizes important skills from events like EST and other training events.
Cadet Kirby encourages future leaders to attend and make the most out of the Army Reserves Officers' Training Corps.
 "To future students who are unsure whether they want to join Army ROTC or not, I'd say go for it," Kirby said. "It's a challenge and you can find yourself, here, and become a better person day in and day out."
Recent Photos
Recent Tweets