FORT KNOX, Ky. – Cadets from 2nd Regiment, Advanced Camp, completed the field training exercise at Fort Knox, Ky., June 28, 2023.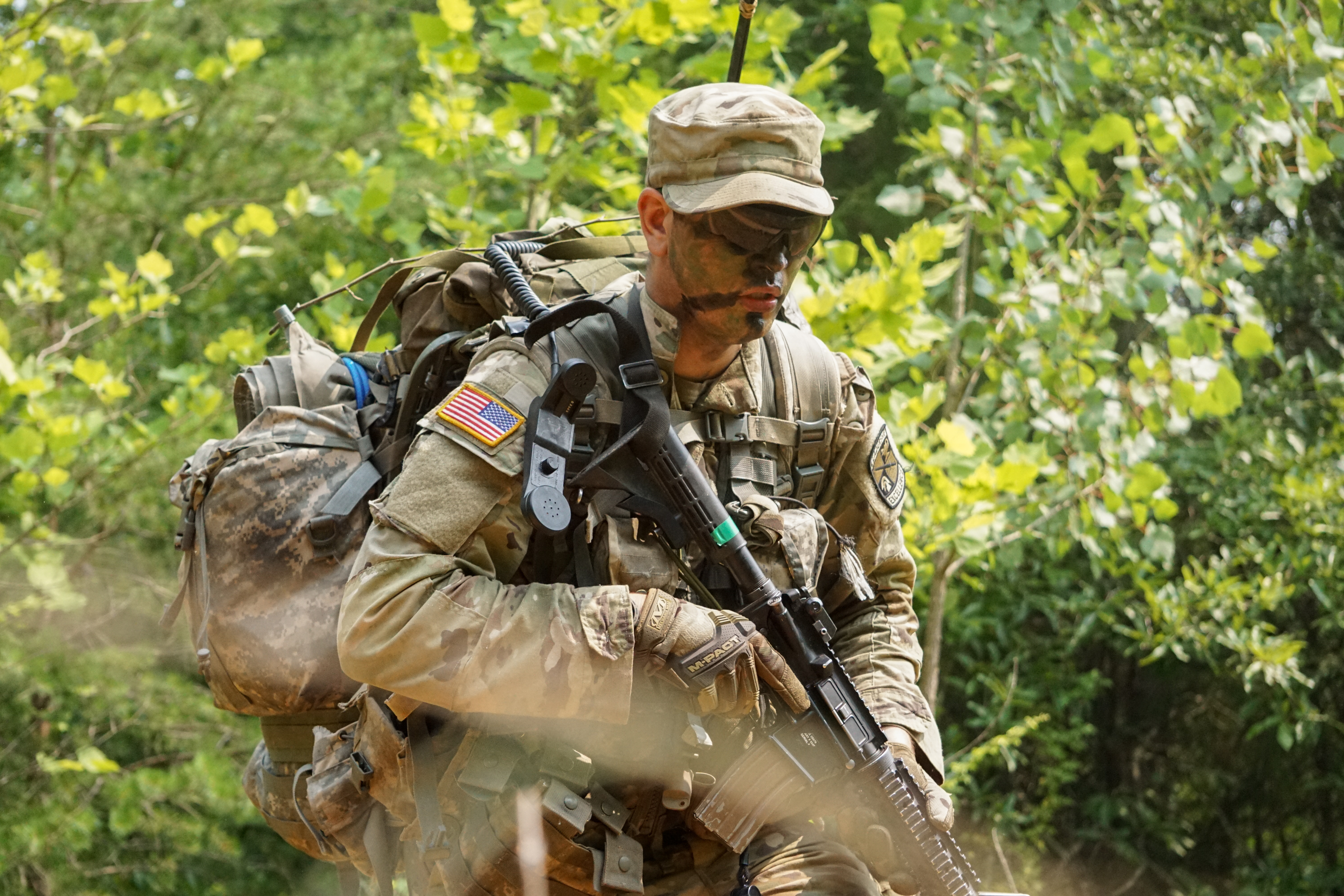 The FTX trained Cadets on how to be a leader and tactically lead a platoon of forty-four Cadets in various missions. During the FTX, Cadets conducted a raid, a surprise attack where Cadets destroy or capture the opposing forces.
One Cadet talked about a unique story along with his experience during the raid.
Cadet Ernes Selimovic from St. John's University New York, joined the Reserve Officers' Training Corps because of his parents. He said that his parents came to the U.S. as refugees of the Bosnian war. The Bosnian War was an armed conflict that took place in Bosnia and Herzegovina from April 12, 1992, to December 14th, 1995. He said that joining ROTC is his way of paying back the U.S.
"My mom was blown up by a mortar attack [a military weapon that launches explosive shells]," Selmovic said. "She came to this country to get pro bono surgery, where she met my dad who also was a refugee and settled down in New York. I have two sisters, and I grew up in an amazing life in New York City, thanks to this country."
Selimovic continued, "My mom was actually exfiled [rapidly evacuated] by the U.S. Army rapid reaction force to U.S. Air Force aircraft. She was airlifted to Dover Air Force Base where she was there for two to three months, and then, she went to Beverly Hills [and] got surgery. They couldn't save her eyesight, but they saved her eye, and she moved to New York," Selimovic said. "Most of my family are refugees, and most of my friends' families are refugees. I think this is just a little part I can do."
Cadets have been sleeping outside in the field for a few days and have conducted many missions in the heat with a 35-pound ruck on their backs.
Selimovic mentioned how he was feeling at the start of the raid. He said that he felt tired and hungry along with his platoon because it feels like they have been in the field for a long time.
Advanced Camp is 35 days long. The STX and FTX stages have longer than average days as Cadets start the days at 3 or 4 a.m.
It takes about three hours to complete each mission. The platoon leader works to ensure that their platoon is eating in between missions and stays hydrated to do well throughout the training.
Selimovic said that what helps him to continue during the raid is leaning on his battle buddies and pushing through. The regiment is nearly done with their field training. 
"We're one more mission away from a refit day," Selimovic said. A refit day allows Cadets to take showers and wash their clothes.
Selimovic mentioned his mother again when asked what helps him stay positive during the training. He said he thinks about his mom's cooking and can't wait for a home cooked meal. He said that his favorite dish that his mom cooks is baked ziti. 
Cadets plan for an hour for their missions but not all the time goes how exactly they expect it to go. Semlimovic mentioned what the raid has taught him about himself as a leader. He said, "There's plans you can plan all day, but those plans can get messed up, so you have to be really agile and go with the flow."
Recent Photos
Recent Tweets