FORT KNOX, Ky. – Lt. Col. Gary Goodman, Cadre member from the University of Delaware, watches over 5th Regiment, Advanced Camp Cadets at the engagement skills training event at Fort Knox, Ky., June 26, 2023. Goodman explained that EST is an important event to hold at the beginning of Advanced Camp because it prepares Cadets for the qualifications test that occurs later on.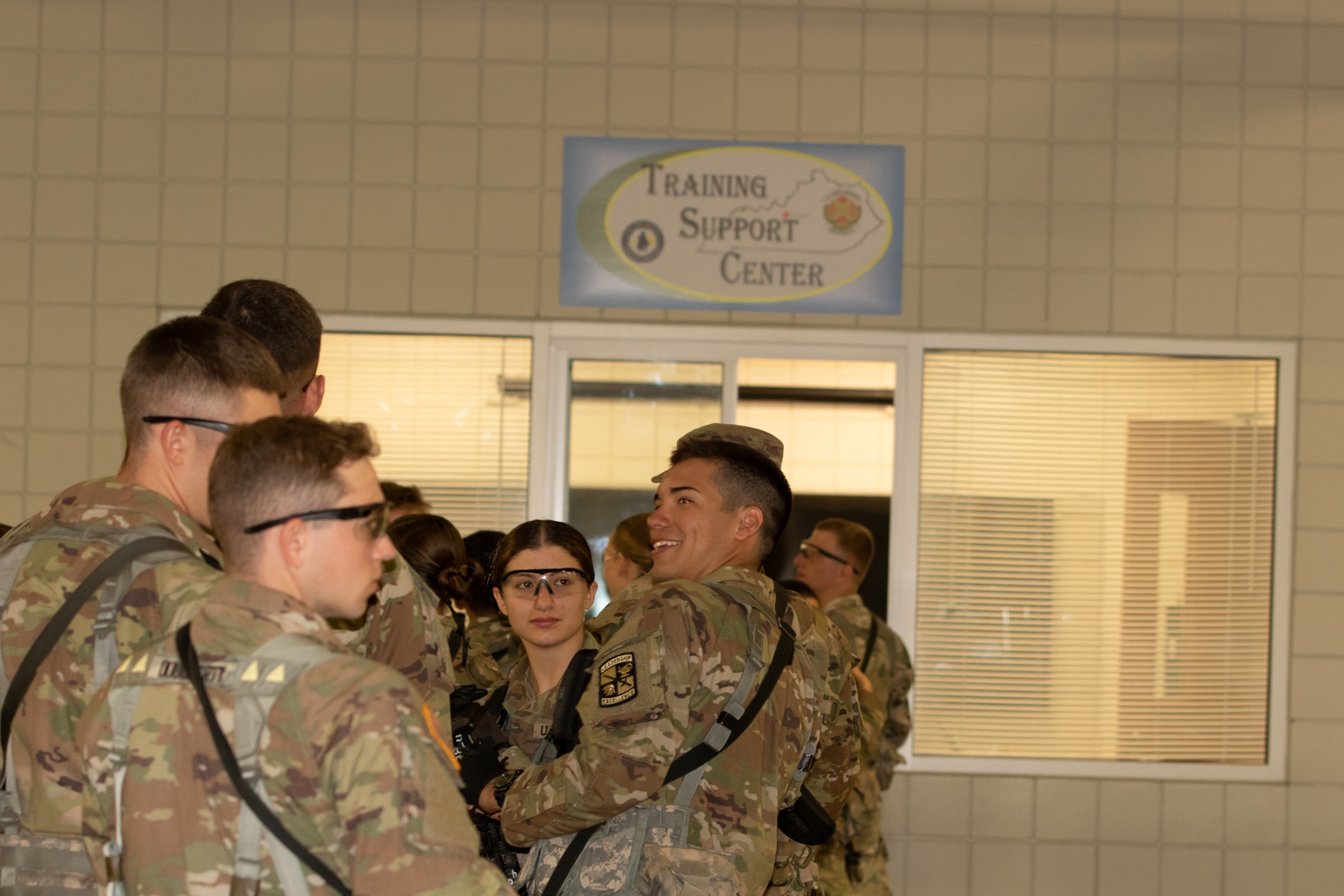 The 5th Regiment's Cadets all have had prior experience shooting, but during Cadet Summer Training, every Advanced Camp Cadet must go back to the basics of marksmanship. At EST, Cadets learn about proper shooting positions, weapons manipulation, and how to properly reload their weapon.
"Shooting in the Army requires a different skill set," Goodman said. "We really bring them all the way back down to ground zero, then build them back up so they learn how to shoot the way they need to shoot as Soldiers."
The level of prior shooting experience varies between each Advanced Camp Cadet in 5th Regiment. Cadet Edward Castillo, a recent graduate from New Mexico Military Institute, said that his prior experience has helped him come into training feeling "pretty confident."
Castillo explained, "My program did a really good job and a really thorough check to make sure that we were proficient at being able to both zero in and qualify, and also do the exact same EST that we do here at CST."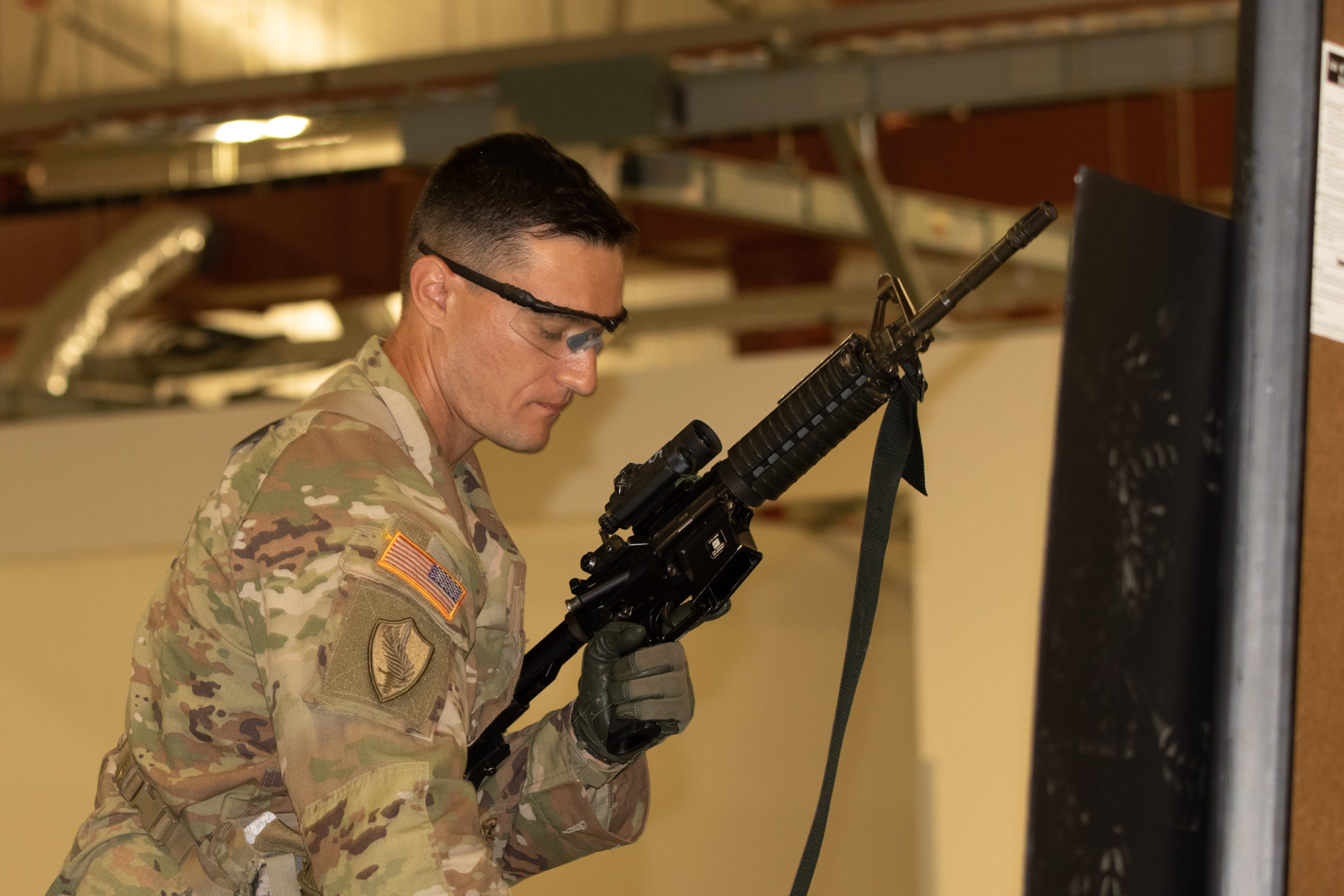 Being a less experienced shooter, Cadet Ekwegh Chinson from Augusta University hoped "for good luck" while waiting alongside her fellow Cadets to practice shooting in the simulation room. Since Chinson has not had as many opportunities within her individual Reserve Officers' Training Corps program to practice her marksmanship skills due to her busy schedule.
"My school does have some weapons training, but because I'm a nursing major, I never have time to go, so this is going to be good for me," Chinson said.
Even though Chinson may not have as much shooting experience as Castillo, the EST puts them both on the same playing field for CST. Regardless of experience level, every Cadet reviews the same set of skills and practices on the same simulated targets.
Goodmand said that going back to the basics at the beginning of Advanced Camp will "prevent training scars" later on. The more practice the Cadets get in during EST, the more their shooting skills will progress throughout CST.
Recent Photos
Recent Tweets