FORT KNOX, Ky. — Cadets from 1st Regiment, Basic Camp, listened to instruction at multiple different stations during Fire Movement Training at Fort Knox, Ky., July 16, 2023.
The FMT showed Cadets how to conduct a mission by teaching them skills such as field maintenance, indirect fire reaction, how to use face paint, crawling methods and land navigation tactics.
Cadet Grace Thomas from Shippensburg University, enjoyed the training despite it being new to her.
"This is all brand new to me, but I love it," Thomas said. "I really hope to do it more in the future, and I want to keep going on this path."
Thomas is encouraged to continue her path with the Army by all the new knowledge she is obtaining.
"I enjoy constantly learning something new and knowing that I could protect myself in a lot of situations that a lot of other civilians couldn't," Thomas said. "It makes me proud of my country and proud of myself."
Although Thomas has enjoyed learning new things on her journey with the Army, she has run into challenges along the way.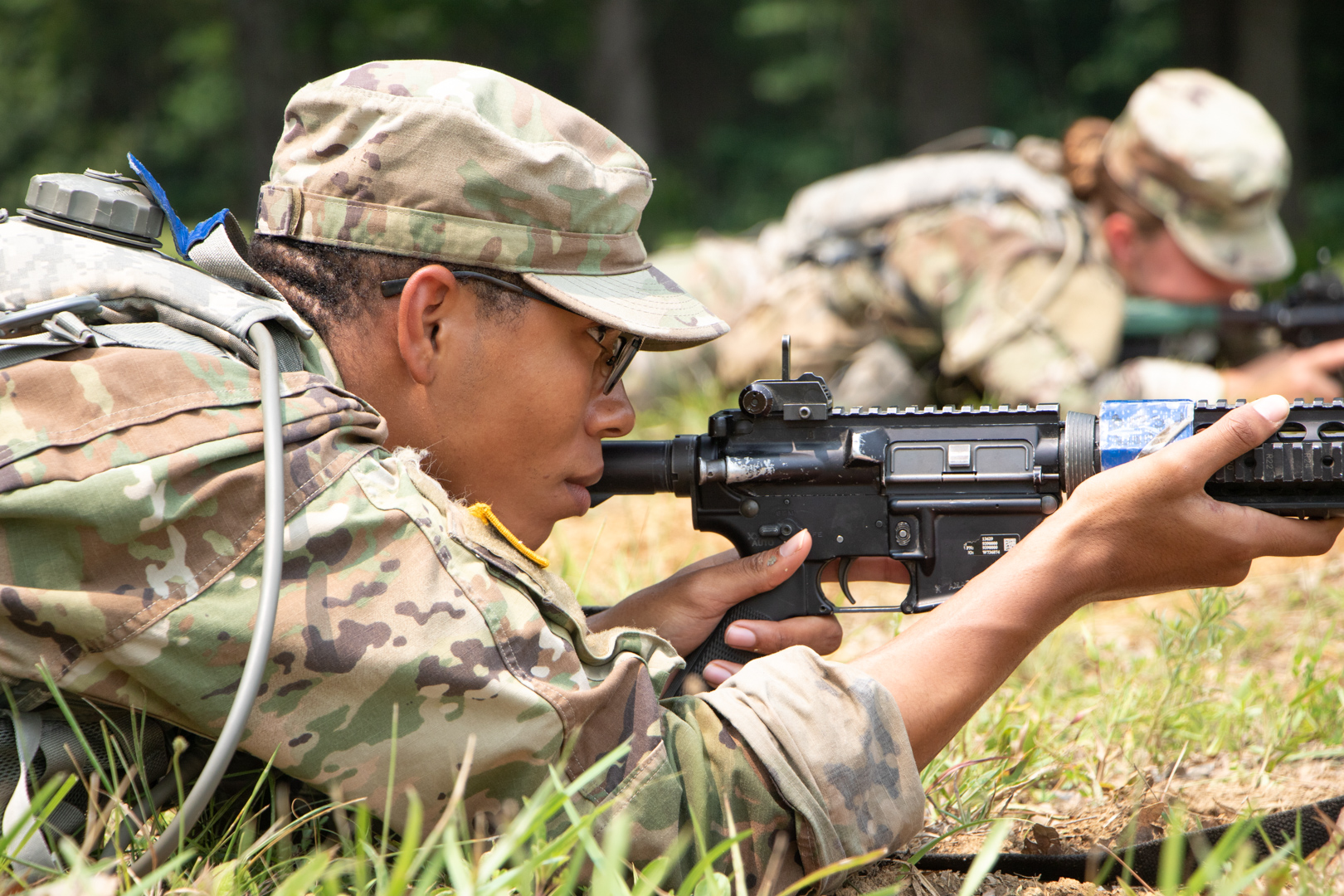 "You have to have a really strong mentality," Thomas said. "The mentality of being broken down and then having to build yourself back up to become a stronger person has really pushed me to my limits, but I think I'm coming out a better person and a better leader."
The friendships Thomas has made during Basic Camp have helped her cope with the challenges.
"Leaning on my friends and knowing they are going through the same thing has helped," Thomas said. "We teach each other what we can do better for the next day."
Cadet Michael Rowe from the University of Iowa, has also run into challenges during Basic Camp.
"One challenge would be keeping together as a great platoon and not bringing anyone down," Rowe said. "We need to help each other and just keep our whole group together up."
Rowe copes with the challenges by the inspiration he draws from his older brother that was in the Army.
"I had an older brother that went through the Army and all the different benefits," Rowe said. "It made him a better human being, and I wanted to become a better person as well."
Thomas has also been inspired by the Army through the camaraderie among the Cadets and the purpose the Army has gifted her.
"I love how everyone treats each other like brothers and sisters, and they will always have each other's back no matter what," Thomas said. "Being able to serve my country and do something for my country without expecting anything in return is not a feeling a lot of people understand."
Recent Photos
Recent Tweets