FORT KNOX, Ky. – Cadets from the 6th Regiment, Advanced Camp, conducted a Situational Training Exercise as part of Cadet Summer Training on Fort Knox, Ky., July 13, 2023.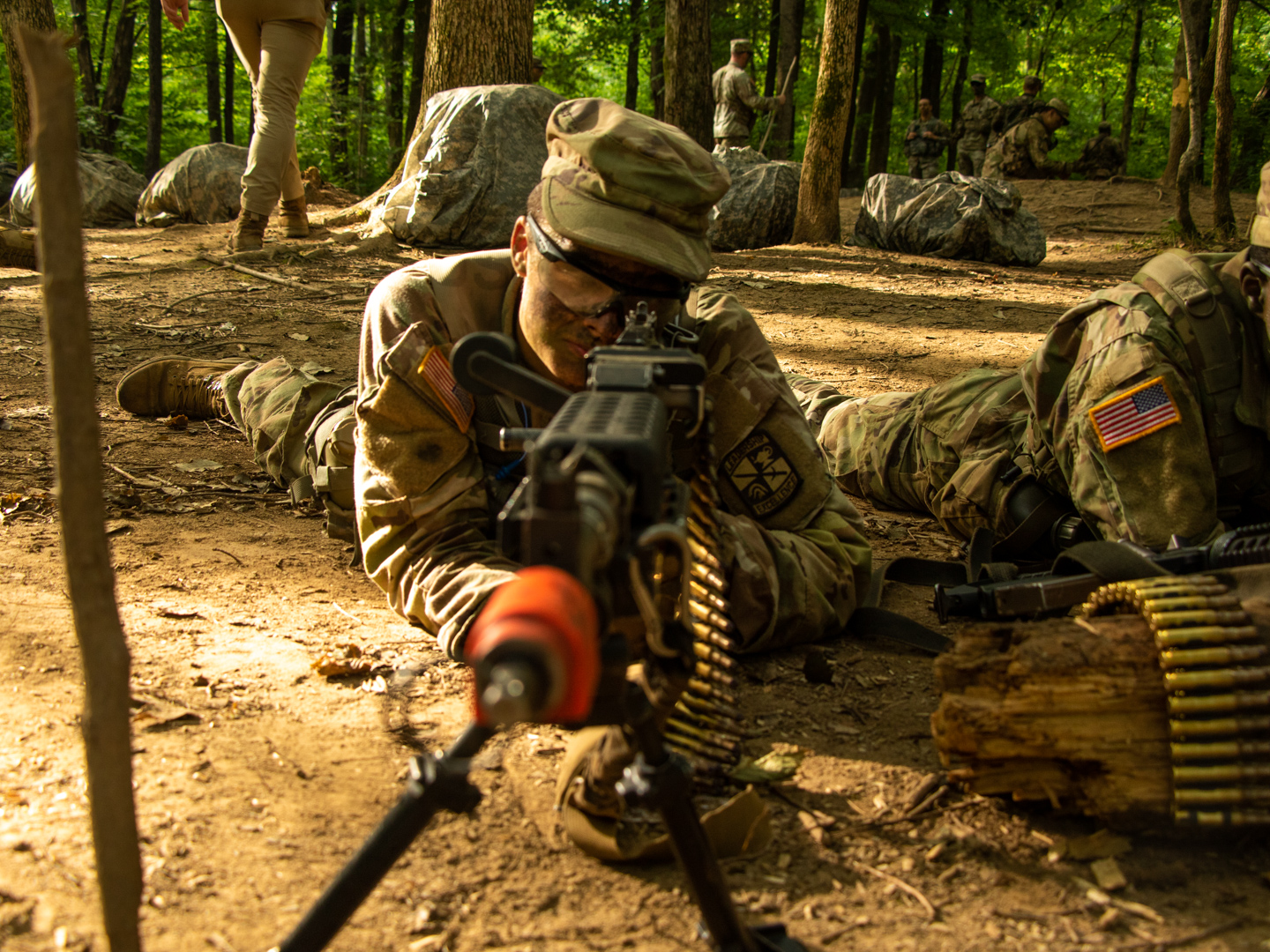 During the STX, Cadet's work as a platoon to practice planning, moving as a team, and reacting to combat scenarios.
Cadet Zully Diana Gomez from the University of Illinois at Urbana-Champaign shared her experience during STX.
"Today has been a day, this is the first time that we collectively as a platoon get together and run a mission," Gomez stated. "We have gone from working in eight to 10 Cadet groups to now working with 36 Cadets [groups]."
Prior to this, the Cadets have been working in their designated "squads," which are considerably smaller. Increasing the number of Cadets per team was a challenge for most Cadets.  
"There's a lot of moving pieces that go into different missions," Gomez said. "So today was very interesting because that's when we get to really work with each squad and see our strengths and weaknesses as a platoon overall."
The Cadets have designated leaders such as a Platoon Leader and a Platoon Sergeant.
Cadet Sierra Anderson from St. Francis University touched on how appointing leaders plays a role in the mission.
"The PL is the highest because his or her job is mainly to be in charge of the mission such as with the planning and preparation stage," Anderson stated. "The PSG's role is [focused] more on what are the people doing, what do they need and are they drinking enough water."
All leadership roles are vital to the success of squads during missions. During the STX the Cadets are given scenarios to ensure that they are capable of leading missions successfully.  
"Everyone is helping make sure that everyone else is staying safe and is accounted for," Anderson said. "Leaders are disseminating information and making sure everyone understands what is going on."
These Cadets are the future leaders of the United States Army. The skills they learn here will play a huge role in their success as future Army Officers.
Recent Photos
Recent Tweets