FORT KNOX, Ky. — Cadets from 10th Regiment, Advanced Camp, performed a series of exercises during the Army Combat Fitness Test at Fort Knox, Ky. on July 19, 2023.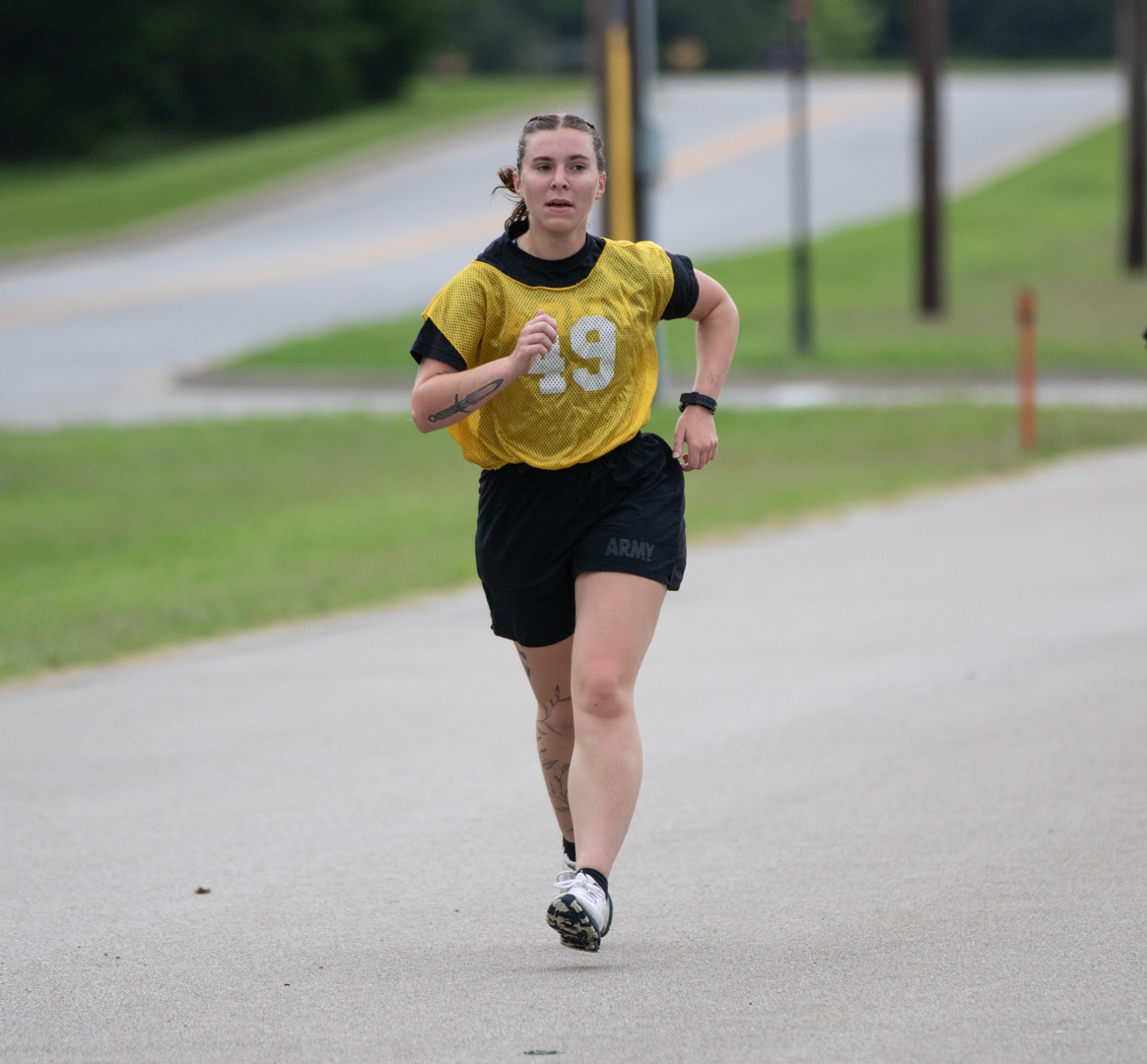 The ACFT measures Cadets' physical fitness and endurance through a series of exercises, such as hand-release push-ups, planks and the deadlift.
Cadet Cheyenne Dean from Auburn University is familiar with the ACFT as she has conducted the test previously and also comes from a military family.
"I joined ROTC (Reserve Officers' Training Corps), because I knew early on that I wanted to be an officer," Dean said. "My dad was a Military Police Officer as well, so I just want to follow in his footsteps."
Dean enlisted in the National Guard when she was 17, completed One Station Unit Training in 2020 as a 31 Bravo Military Police Officer in 2022 and is a 911 dispatcher for Auburn Police Department.
"I just love being able to work as an SMP (Simultaneous Membership Program) Cadet with both my National Guard unit and ROTC," Dean said. "On the civilian side I'm a 911 dispatcher for Auburn Police Department, and I love being able to help people and use this experience for good while I'm in college."
Dean has gained strength from her job as a 911 dispatcher that she utilizes during ROTC.
"My strengths are my experience and my ability to work under pressure," Dean said. "With my job as a 911 dispatcher, I literally deal with people dying or having life emergencies on the daily, so I think dealing with that is one of my strengths coming over into ROTC."
Dean hopes to continue with a career in law enforcement after retiring from the military by becoming a game warden. She is currently studying wildlife ecology with a minor in biological sciences at her university.
"I love being able to help people and do things that involve law enforcement, but I also love animals," Dean said. "I love conservation management for wildlife."
Dean continues to keep a positive attitude about the future as she navigates her career goals and life challenges.
"I'm always trying to keep a positive attitude about life, no matter what comes at me," Dean said. "I was raised by a single dad, now I have a two-and-a-half-year-old little sister that I take care of, and my dad was just recently diagnosed with stage four cancer."
Dean has learned to be resilient through these challenges and built up more resilience through her training at ROTC.
"Resilience is one of the key things the Army focuses on," Dean said. "You have to do your job, you have to save lives and be the best soldier you can be."
Cadet Darius Jones from Austin Peay State University has also built-up resilience throughout his time with the Army. Jones has prior service experience with his time in special operations and is now in the Green to Gold Program.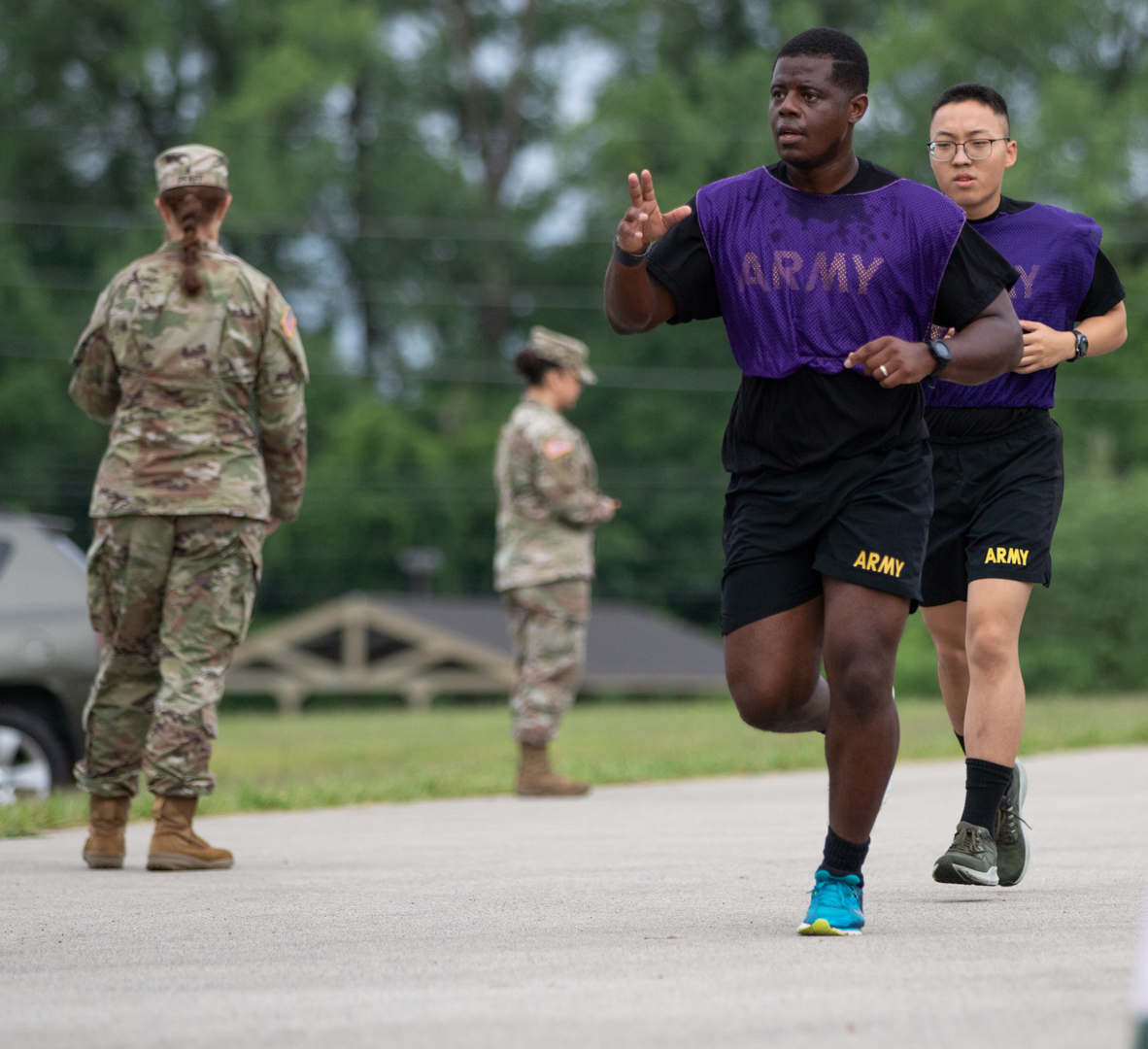 "The Army built up my resilience a lot, because it took me out of my comfort," Jones said. "Being with people from different backgrounds, different cultures and different religions taught me to not only respect others, but to understand others too."
Even though Jones has gained resilience throughout his 13 years in the Army, he has dealt with challenges along the way.
"The challenges I have to deal with are leading others," Jones said. "I grew up playing sports, so I was comfortable being a team player. However, leading other people from different cultures and backgrounds was a real big challenge for me, but I got it together and I am here."
Jones finds comfort through the challenging times in his life through his faith.
"As a religious person, God is the number one person in my life," Jones said. "Christ, family and the Army are the three things I love."
Both Jones and Dean have maintained strength, resilience and positive attitudes throughout life's challenges and their time in ROTC.
"Life's going to throw the punches, and you just have to roll with them," Dean said.
Recent Photos
Recent Tweets