FORT KNOX, Ky. – 2nd Regiment Advanced Camp Cadets went through their last application hand-off range training before qualifying their weapons later today at Fort Knox, Ky., June 15, 2023.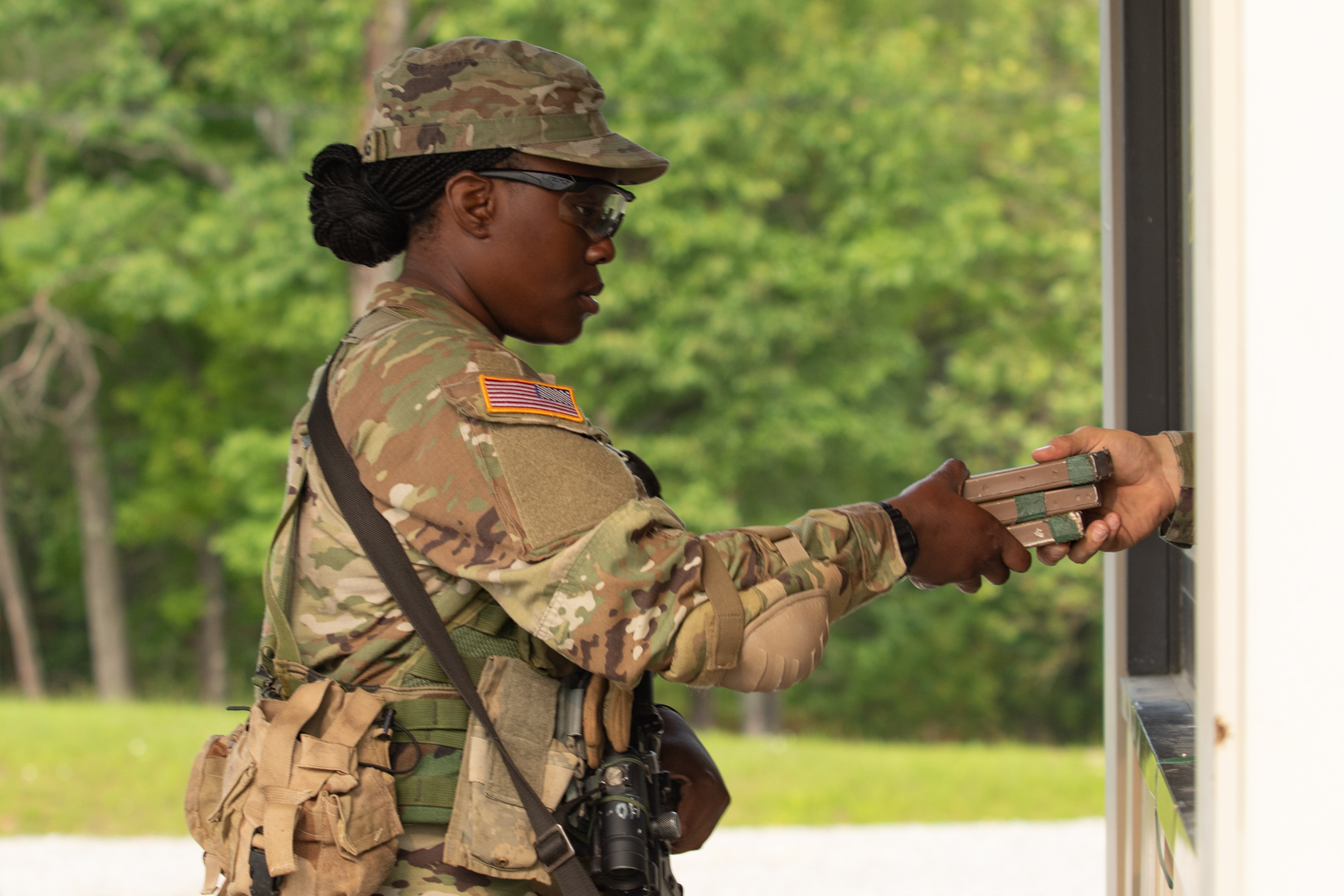 Capt. Aaron Ryan, 3rd Brigade United States Army Cadet Command, explains what Cadets must do during this training.
"There's three targets: the 300-meter target, the 150 and the 70-meter," Ryan said. "There's three magazines with 10 rounds each, and you want to put all 10 rounds into those targets to confirm your zero."
Ryan also explained that the 2nd Regiment Advanced Camp Cadets went through group and zero training yesterday, where they adjust their rifles, so a target is in its sights.
The application hand-off is a new training exercise incorporated into this year's Cadet Summer Training. Cadets remain in the prone position achieving four of five hits on each target to successfully complete this exercise.
"Cadets should be taking away all the fundamentals for marksmanship," Ryan said. "We also want Cadets to build their expertise, build their confidence so that as they become the junior leaders for our future Army, they can be the ones who can teach, coach and mentor Soldiers."
After the application hand-off range training, Isabel Reneau, St. Mary's University said she felt more confident in her rifle marksmanship skills for qualifications.
"I got 25 out of 30 [rounds]," Reneau said. "I was expecting lower because I'm new to this, but I think that these earplugs and a lot of the information from the Cadre was really beneficial and put me up to that 25."
Cadet Khang Hoang from The Citadel also said that he feels confident in qualifying his weapon after hitting 27 out of 30 rounds at the application hand-off range. When asked what advice he would give to other Cadets, Hoang said to keep an open mind and listen to others.
"We all come from different backgrounds, places, universities, leadership," Hoang said. "So, when we come together, it's good to learn from each other so we can pass it on to the next group."
Recent Photos
Recent Tweets