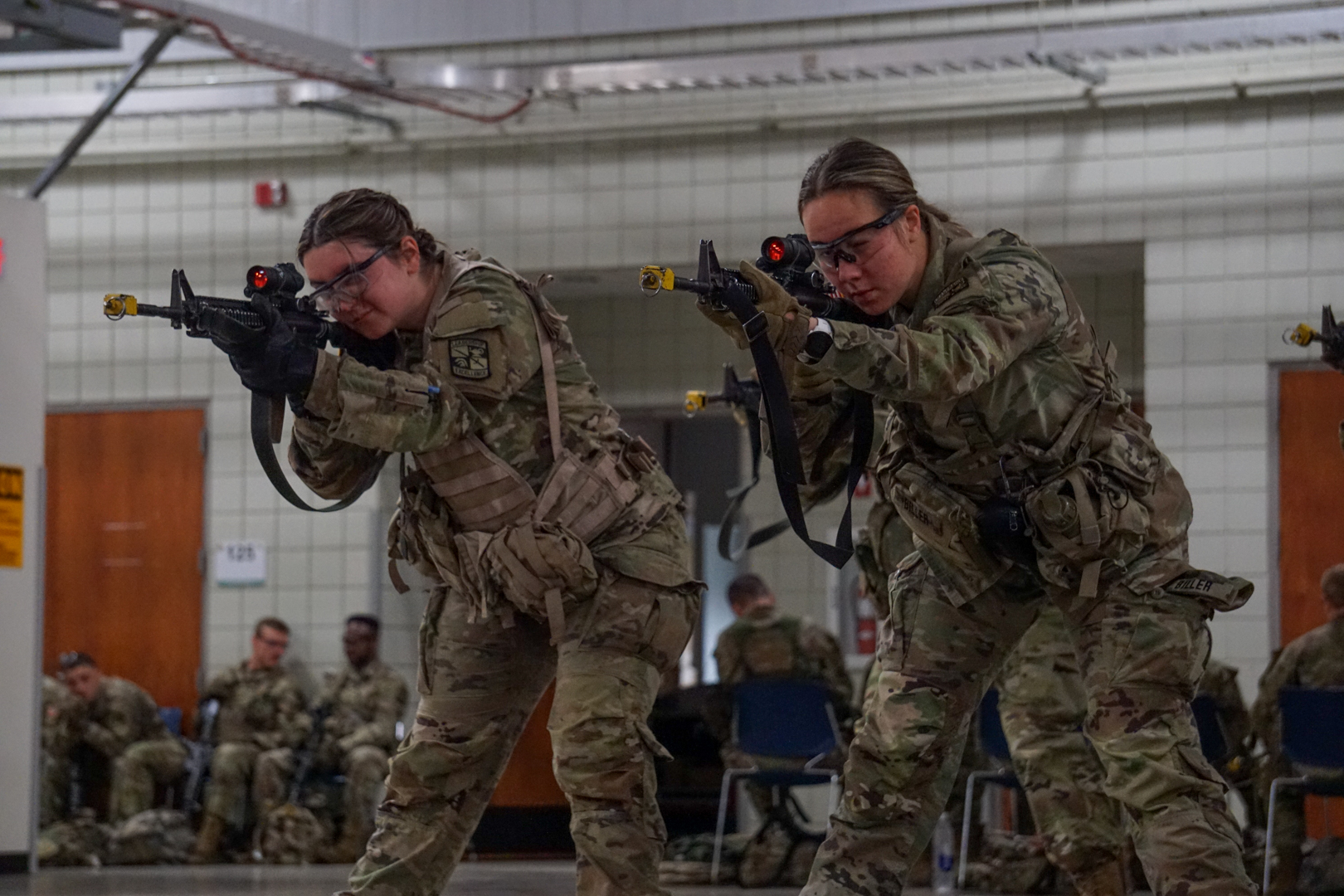 FORT KNOX, Ky. – Cadets from 1st Regiment, Advanced Camp, completed the engagement skills trainer at Fort Knox, Ky., June 8, 2023. The EST is a virtual shooting simulator that allows Cadets to practice how to properly handle an M4 rifle while going through the motions of reloading their magazine and conducting the three firing positions that they must conduct in prone supported and prone unsupported. 
The three firing positions consist of prone, kneeling, and standing. Cadets have to know how to effectively perform these positions before qualifying for the range where they use live ammunition later this week and have to score a 23 to pass. For some Cadets, this was their first time shooting. The majority of Cadets have done this with their Reserve Officers' Training Corps program. 
Cadet Shannon Curtis from The Citadel, a U.S. senior military college said that she practices her shooting skills whenever she goes on field training exercises with her college. Curtis also mentioned that she has never experienced the EST before.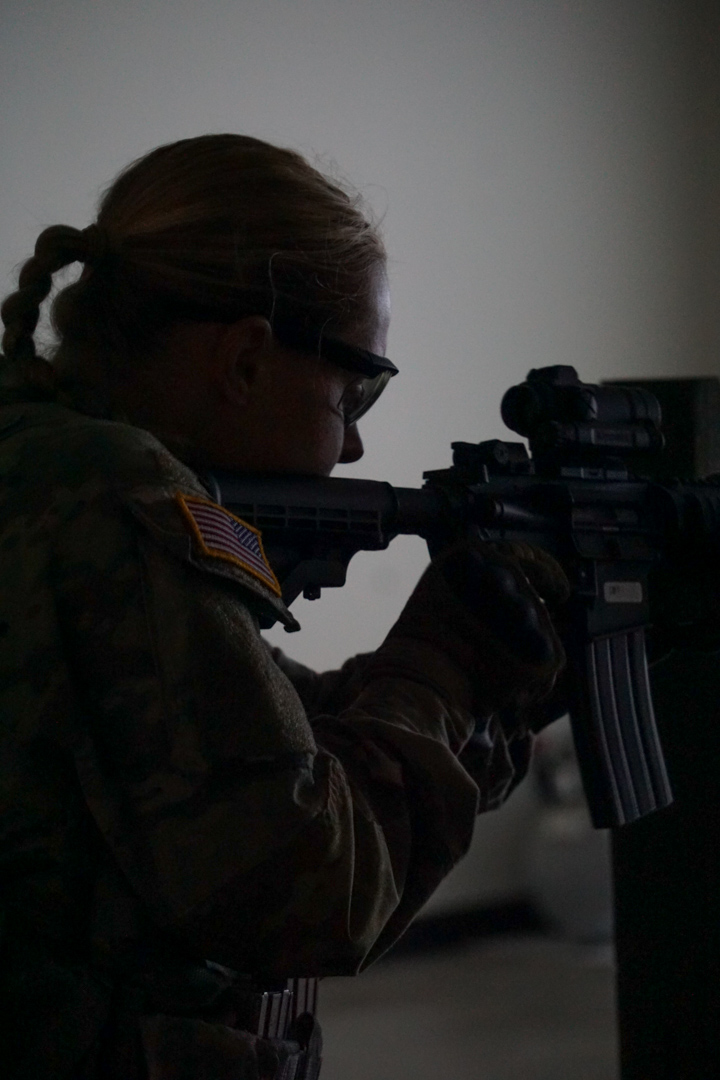 Many Cadets do not have access to EST training and Cadet Summer Training provides an advanced EST system to help train Cadets into becoming future officers.
Curtis said, the EST has boosted her confidence. She said that she has not qualified before but after doing the EST today, she scored a 37 which is an expert. She also mentioned her experience with shooting. She said that before then, she had never shot anything above 20. 
Curtis left the EST stimulator room with a new outlook. "The EST has proven that I can do a lot more than I think I can," Curtis said.
While some Cadets have never experienced the EST before, Cadet Joshua Ducharme from Norwich University said that he has experience with the EST because he practices when he is with his university. He said that he feels confident to step inside the EST stimulator room and shoot his best. 
Ducharme reflects on why the EST is important to Cadets at Cadet Summer Training.
"It's to help train Cadets for when they have to qualify and get ready for all the motions, the changing fighting up, fighting down, mag reloading, and the variables that come with shooting," Ducharme said. 
The EST trains Cadets at Cadet Summer Training to be prepared for shooting at the live range and Ducharme said that he feels confident in qualifying for the live range later this week.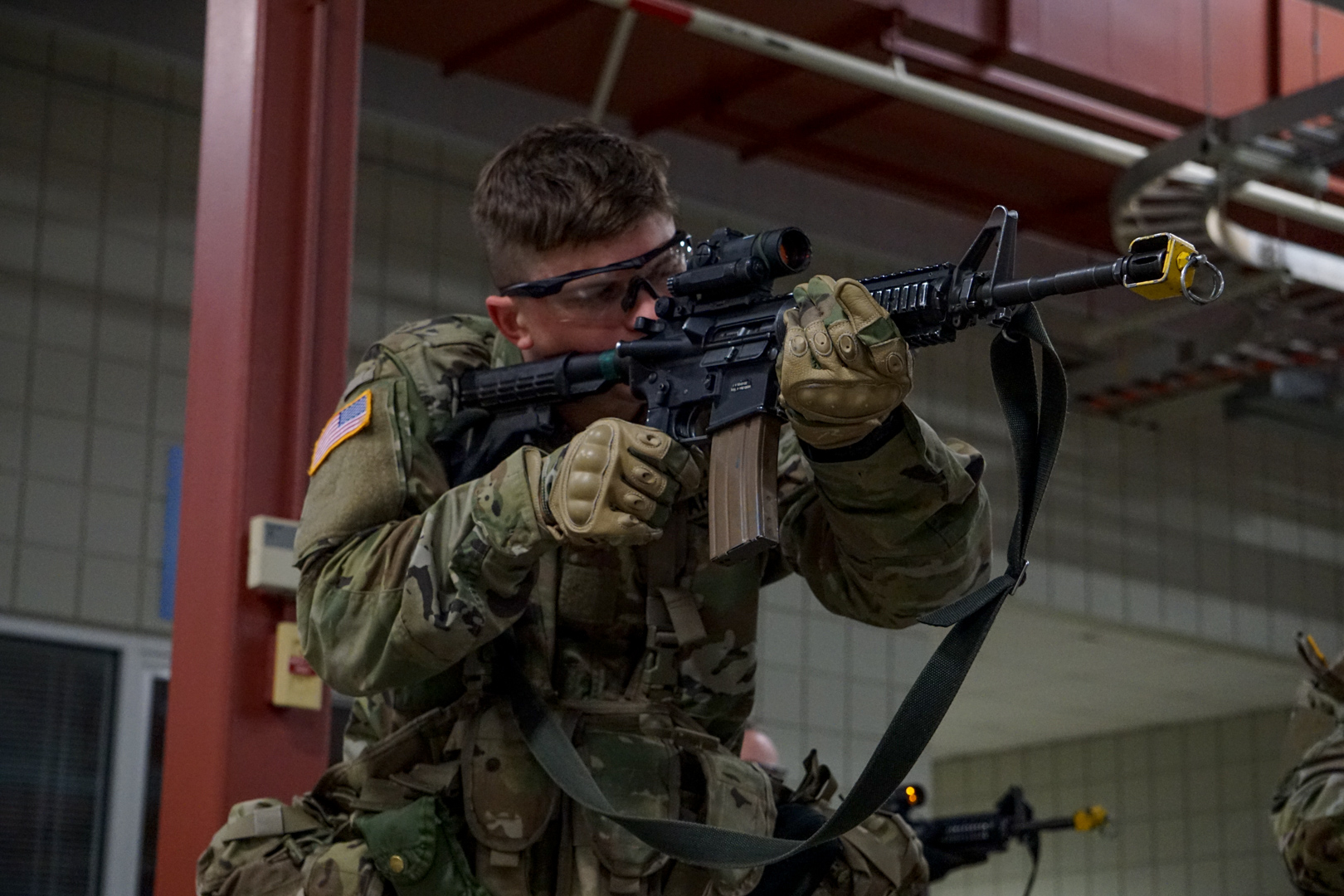 "I feel if I was not as confident then I probably wouldn't do as well," Ducharme said. "I want to go into everything with full force and put my all into it. I feel like I will do good."
Besides familiarizing his skills, Ducharme wants to make a difference in his platoon. 
"Honestly, to make some more connections, do well within my platoon, and help to inspire others because I feel like in this setting, it's testing and if I keep my head up if I stay positive, then I should be able to accomplish those goals," Ducharme said.
Recent Photos
Recent Tweets