­­­FORT KNOX, Ky. – Cadets of the 5th Regiment, Advanced Camp, participated in the confidence course during Cadet Summer Training at Fort Knox, Ky., June 26, 2023.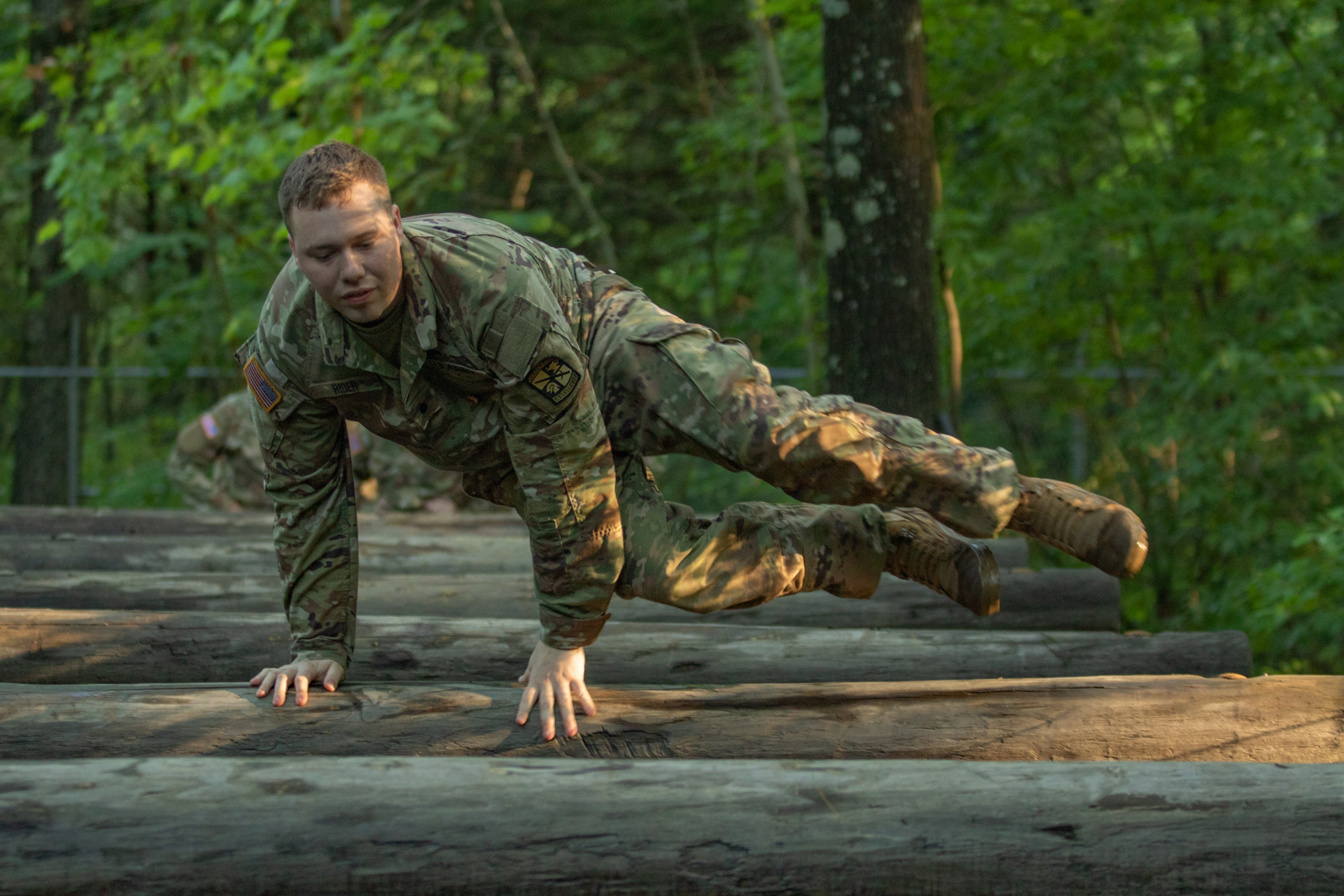 The confidence course consists of a series of obstacles that are designed to challenge the Cadets' physical abilities and help build their confidence. The obstacles require Cadets to climb ropes, jump hurdles, perform low crawls and more.
Cadet Benjamin Rider of St. Norbert College—University of Wisconsin, Oshkosh, explains the purpose of the confidence course.
"In order to relate to the troops that we'll one day be leading, we have to understand, always have confidence, and go through something difficult, so they put us through [the confidence course] to build our own confidence so we can lead our own future troops," Rider said.
Rider has been a part of the Reserve Officers' Training Corps for three years now and as the self-proclaimed patriot he is, he said that he joined the military because it was the best way he could do an objectively good thing for his country.
"I decided I'd try [the ROTC program] for a year, and if I didn't like it, I would find a different way to help out, but I just loved it," Rider said. "The comradery and the programs, all that stuff has kept me here, so I love the military, and I love the Army."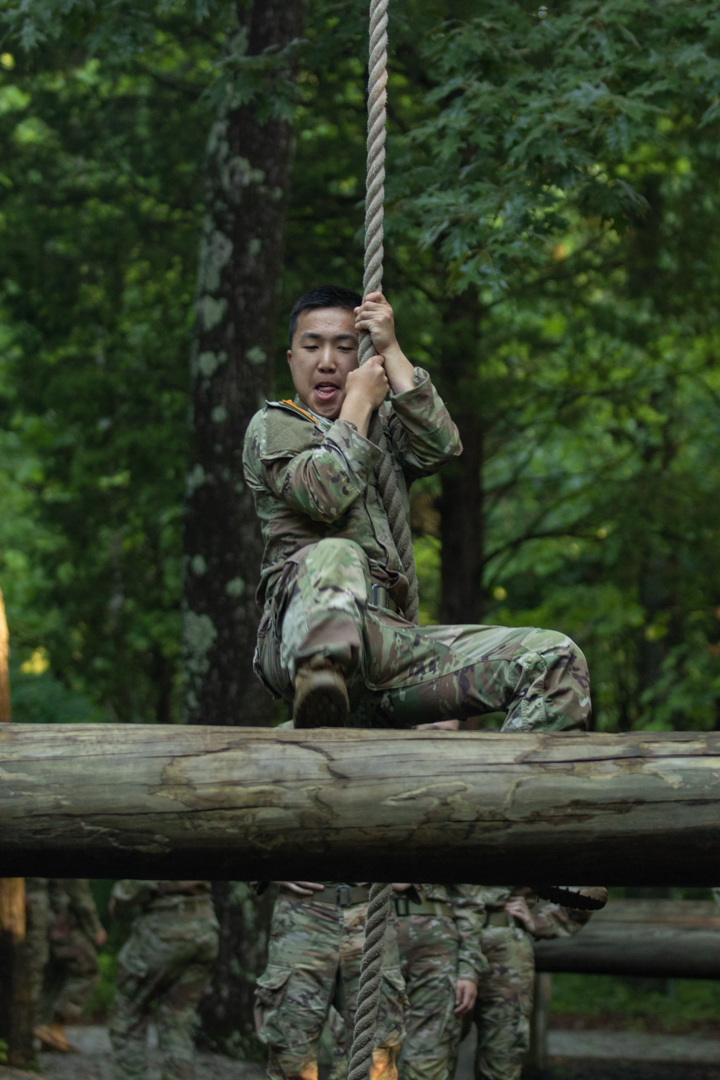 Cadet Jonathan Davis from the University of South Alabama stated the biggest takeaway that he believes the Cadets should gain from the confidence course.
"Know that you can achieve it," Davis said. "Know that you can get over it, under it, around it, across it, every adjective possible; you can do it."
Originally from Dublin, Ireland, Davis was enlisted in the Irish Army before he moved to the U.S. around three years ago. After gaining his citizenship, Davis enlisted with the U.S. military and has been a part of the ROTC program for around two years now.
Cadet Joseph Lynch from the University of Scranton grew up within a military community since both of his parents were enlisted and said that he knew he wanted to join the military since he was in middle school.
Lynch explains the importance of the confidence course.
"We're trained to be leaders," Lynch said. "If you don't have confidence in yourself and what you do, or if you don't have confidence to do the actions that you're telling your Soldiers to do, then you're not going to aspire or be able to lead."
Recent Photos
Recent Tweets