FORT KNOX, Ky. – U.S. Army Cadets conduct training for Group and Zero, shooting five rounds at a 25-meter target with their M4 rifles at Canby Hill Range in Fort Knox, Ky., June 7, 2023. The goal is to get a tight shot group in the center mass of the targets.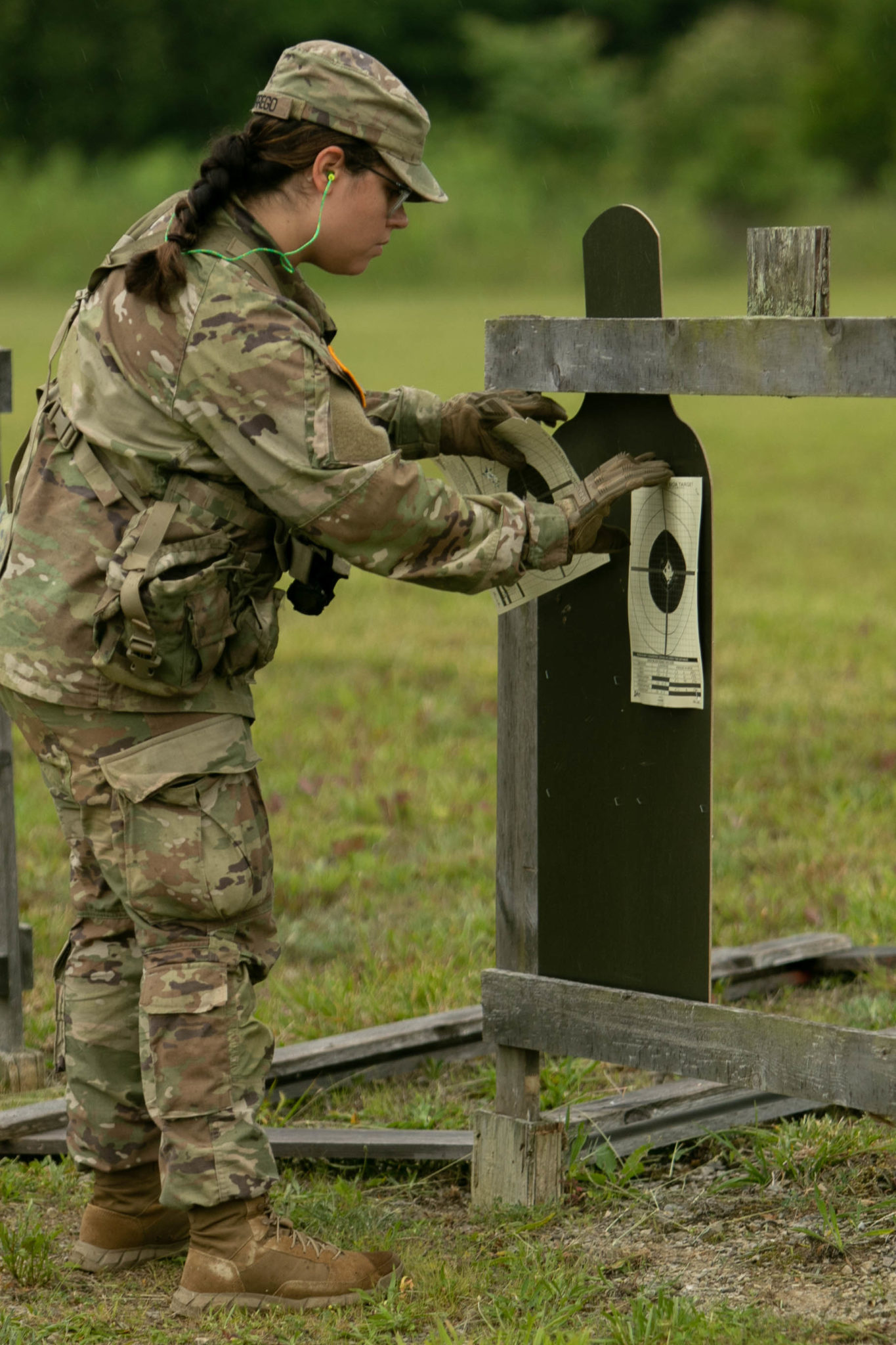 Staff Sgt. Cody Grunwald, 1st Squadron, 4th Cavalry Regiment explains the importance of the group and zero training.
"We need to get them grouped and zero here so when they go to the range they can actually get targets that they shoot at," Grunwald said.
U.S. Army Cadets Nayla Borrego from University of Georgia felt confident in her results from the group and zero training. 
"I don't really get nervous about shooting because I like it. Outside of the military I made it my hobby to go to shooting ranges," Borrego said. 
Although Borrego was confident in her shooting ability, she admitted that there were still concerns she had during the beginning of group and zero training.
"At first I was a little nervous because I thought I was going to break my glasses, or something was going to hit me," Borrego said. "After getting familiarized with the weapon system and shooting more, I just knew it's not going to happen."
Cadets receive feedback from their Cadre on different methods to improve their shooting techniques. Critiques that the Cadets received mostly focused on their positioning and breathing techniques.
Adriauna Walker from the University of Central Oklahoma is just one Cadet who confidently walked off the range with tight grouping on their target.
"Have you seen my target? It was pretty good," Walker said. "Focusing on trigger squeezing and breathing is mainly what it comes down to for people out here when making improvements."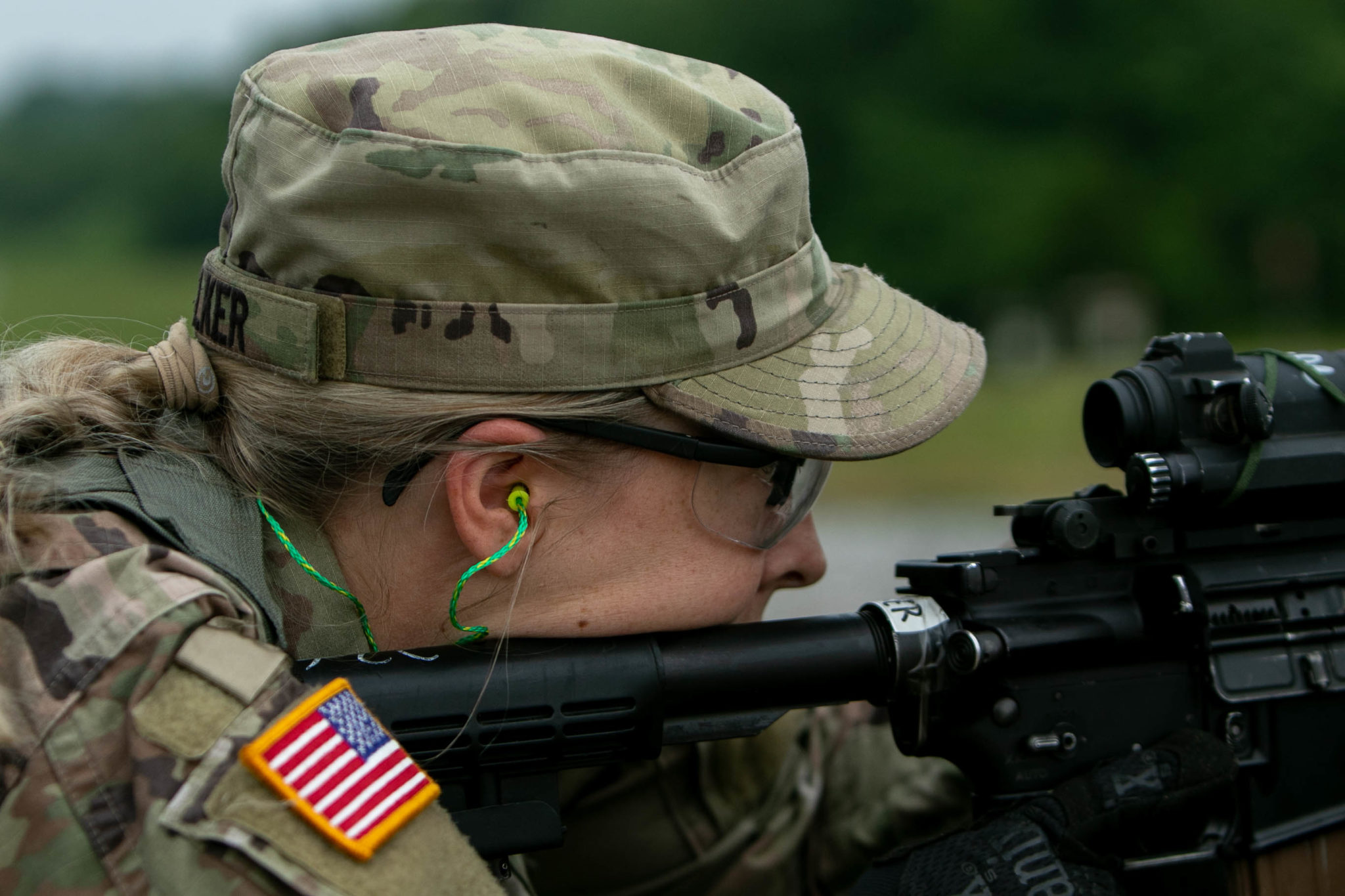 Group and Zero prepares Cadets for weapons qualification, where they have to get a minimum of 23 out of 40 rounds in the targets.
"They [Cadre] said I did a good job, so I'm excited for tomorrow," Walker said.
Tomorrow, Cadets will use their new skills from group and zero to perform efficiently at the M4 Basic Rifle Marksmanship qualification.
Recent Photos
Recent Tweets