FORT KNOX, Ky. – Cadet Emily Jackson from 3rd Regiment, Advanced Camp, plans to commission as an active duty nurse for the Army. While at Cadet Summer Training, she shared that her experience in the National Army Reserve Officers' Training Corps furthered her passion towards caring for others at Fort Knox, Ky., June 22, 2023.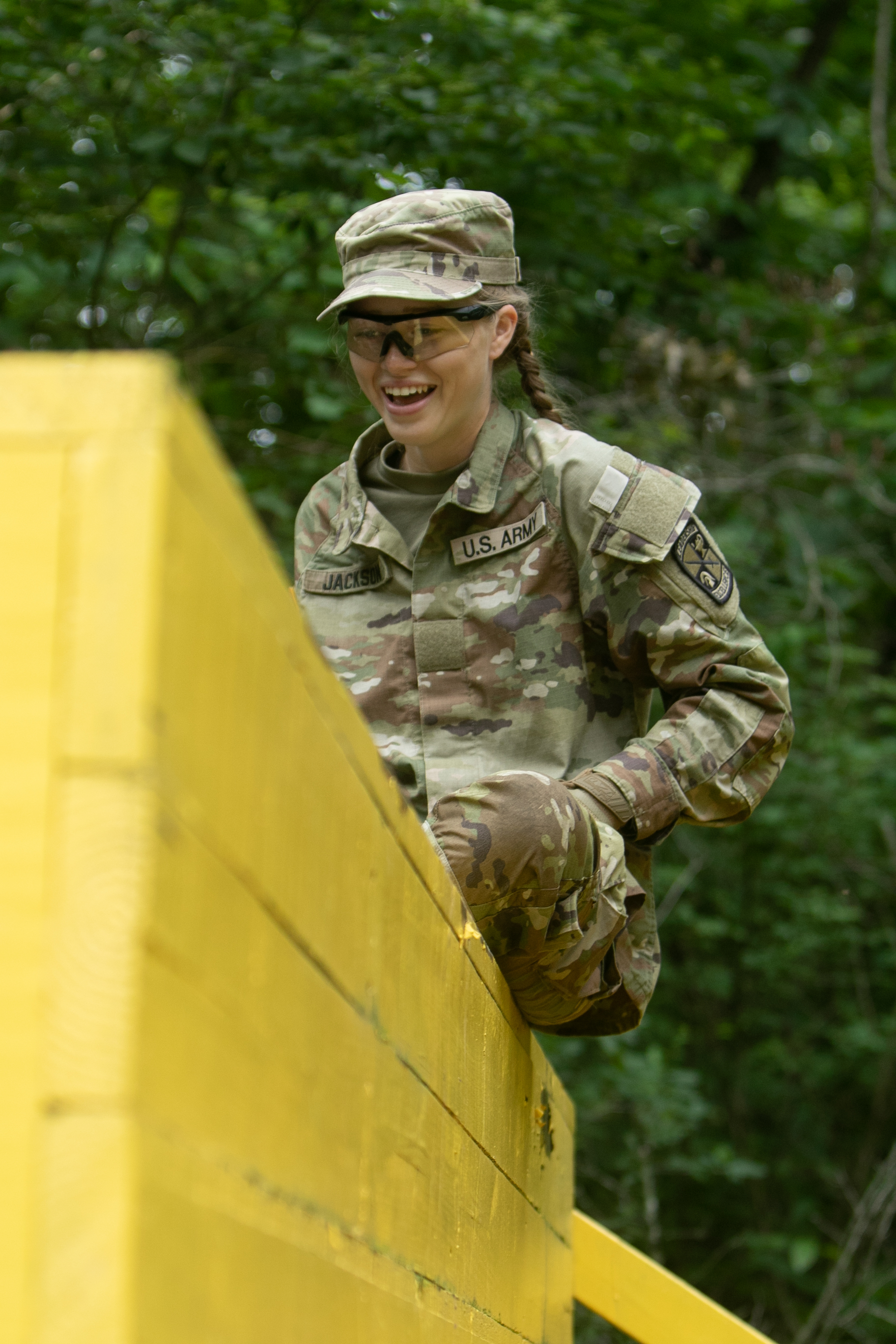 "I've always been super interested in the medical field, and I'm also really passionate about kids and babies," said Jackson. "So while doing research about [the medical field], I got super interested in labor and delivery and just the whole delivery process itself."
Jackson is from a small town in Georgia, where she attended Georgia Military College Preparatory School. There, she learned about the different opportunities that the military offers. 
"I just want to feel like I'm making a difference some way. I feel like the Army gives me the best opportunity to do that," said Jackson. "I thought, what better way [to make a difference] then to be an Army nurse."
Jackson will be the second person in her immediate family to join the military, following her grandfather. 
She explains how her family is engaged in her journey to become an Army nurse and how they are supportive in all of her achievements.
"My family see all the things that I have learned throughout high school at the military prep school and how I thrived there," said Jackson. "So, they were encouraging me to continue this in college. They're both so proud. My parents are all in, and they're definitely my biggest support system when it comes to ROTC."
During her junior year at Georgia Military College Preparatory School, she applied for the National Army ROTC Scholarship. When Jackson received the scholarship, she looked into nursing programs at the University of Alabama. 
"I just felt like [ROTC and the nursing program at the University of Alabama] are a really good fit for me," said Jackson. "I've been really enjoying it so far, getting both the nursing aspect as well as the Army aspect of it."
While taking part in the field leader reaction course at CST, Jackson prepared for what it takes to be a future leader.
"Working with others from different places around the nation [is an important skill that I learned during training]," said Jackson. "Everyone learns different things at their schools and have been raised and brought up differently, and everyone has their own individual ideas. It's going to be the same way in the nursing profession, as well."
Jackson mentioned how she is thrilled to continue her journey to becoming an Army nurse and how everything she has learned will follow her to the start of her career.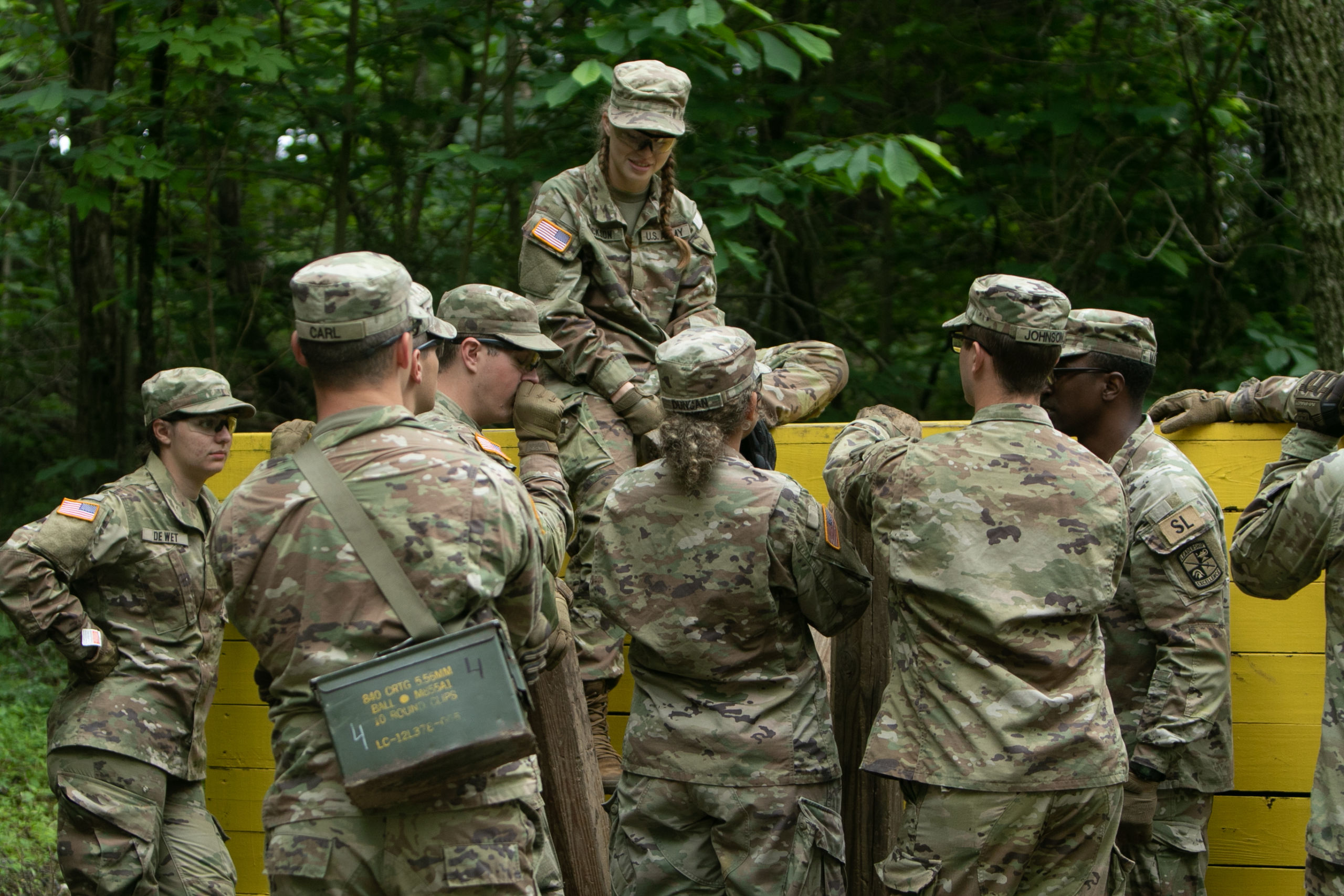 "I'm super excited to work with the moms who are delivering," said Jackson. "I think that a lot of what I might experience as an Army nurse is that my patients, their loved ones, and their husbands may not be there with them in the delivery room. I think it'd be super rewarding for me to be able to provide them with the medical care as well as be that support system for them while they deliver their babies."
With July 14th as her graduate date from CST, Jackson continues to motivate herself to do her best. 
"[I would tell my future self] to continue to stay confident, work hard, and believe that I can achieve all my goals in life," said Jackson.
Recent Photos
Recent Tweets